Outpatient Addiction Treatment
Everything you need to know about outpatient addiction treatment.
A severe addiction to drugs, such as oxycodone or heroin, is typically best treated through an inpatient program to manage withdrawal and detoxification.
However, a moderate substance abuse issue identified in the early phases can usually be treated successfully in an outpatient addiction treatment program.
Treatment for a drug or alcohol problem generally involves removing the addicted individual from parts of their life that contribute to the urge and desire to abuse illicit substances.
In some instances, a flexible outpatient treatment program can work in one's favor to the extent where a clean break isn't necessary. Outpatient addiction treatment centers help these individuals manage and regulate their addictive impulses while still being an active part of the outside world.
An outpatient rehab is a perfect option for determined and motivated individuals to overcome their substance addiction but need a flexible program schedule.
What Is Outpatient Alcohol and Drug Rehab?
An outpatient drug rehab program offers alcohol and drug treatment sessions arranged throughout the week at various times. This schedule facilitates patients to continue with their everyday responsibilities and continue living at home. However, they are required to check into treatment on their allotted times for medication and counseling.
Outpatient rehab is a form of drug or alcohol rehabilitation where people regularly visit an addiction treatment center, mental health clinic, hospital, or behavioral counselor on specific days of the week. Outpatient rehab programs typically entail some form of group and individual counseling. Moreover, it is most suitable for people who do not require around-the-clock supervision or detoxification.
A critical difference between outpatient rehabs and inpatient addiction treatment programs is related to living arrangements during the treatment tenure. While inpatient or residential addiction treatment programs provide twenty-four-hour care and necessitate full-time residence at an addiction treatment facility, outpatient rehab allows patients to live at home while obtaining treatment. Subsequently, patients undergoing outpatient treatment face minimal disruption to their regular day-to-day routines while participating in a structured, peer-oriented therapeutic program.
This form of rehabilitation can be useful for people who abused their drugs of choice for a short period or in trivial amounts (for example, if a family member or friend realized the warning symptoms of addiction and faced a conversation or staged an intervention, at the earliest possible moment).
A person in this phase of addiction will yet experience withdrawal signs and symptoms, but not as severe as a patient who requires inpatient treatment.
Suppose a clinician feels their patient is adept enough at weathering withdrawal without lasting physical or psychological damage or a possibility of relapse. In that case, they may suggest outpatient addiction treatment and recommend an appropriate outpatient drug rehab center.
Several outpatient treatment programs offer sessions during weekends and evenings to accommodate the schedules of patients. Outpatient treatment programs allow the patient to resume or continue fulfilling their life demands, including school, work responsibilities, and spending time with family while still making time for counseling and rehabilitation. Since this could entail an ample amount of time, patients are expected to regularly show up for treatment, group meetings, and counseling sessions. They are also required to participate copiously to complete regular homework tasks and participate in activities that an inpatient rehab patient would.
How Does Outpatient Addiction Treatment Work?
The nature and length of outpatient rehab visits depend on the state of an individual's substance abuse. To better understand what form of therapy is required, outpatient addiction treatment is typically broken down into categories.
Different Types of Outpatient Rehab
Outpatient addiction treatment programs come in various formats, varying levels of intensity, and provide an array of services. Still, the broad focus is on education, counseling, and offering a network of support.
Outpatient drug programs vary in the number of days per week and hours per day of attendance. The right rehab outpatient program depends entirely on your treatment needs. Based on drug dependence and the patient's level of recovery and degree of addiction, various outpatient addiction treatment services exist. Nonetheless, below are some of the most common drug rehab outpatient options:
#1: High-intensity outpatient drug treatment
Also known as partial hospitalization or day treatment, this is the highest and most intense form of outpatient drug and alcohol treatment, which generally meets five to seven days each week for nearly six hours a day. Some individuals initiate drug rehab in this high-intensity level of care, while others transition into it after concluding inpatient addiction treatment.
Outpatient day treatment programs have the highest level of structure and care within an outpatient addiction treatment setting. During the treatment tenure, patients are encouraged to participate in group counseling, ongoing therapy, biofeedback, and numerous other adjunct therapies, such as music or art therapy.
Patients can return home after every session, either to a sober living home or to their families. Bear in mind that outpatient addiction treatment of high intensity requires a significant time commitment, restricting the patient's availability to go to school or work before completing the program.

#

2: Intensive outpatient addiction treatment
Intensive outpatient drug programs establish a treatment plan with clear, well-defined, and measurable milestones to denote progress. As each milestone is met, the time commitment necessitated for every week declines.
Intensive outpatient programs are perfect for people who are serious about abstaining from alcohol and drugs and need to work and execute daily responsibilities. An Intensive outpatient addiction treatment may entail multiple sessions every week of a few hours to conduct group therapy, outpatient drug counseling sessions, relapse prevention education, and attendance in recovery support groups.

#

3: Low-intensity outpatient addiction treatment
Low-intensity outpatient addiction treatment is essentially a transition program that entails a greater level of care. If a patient's rehabilitation progresses from clinically managed to gradually self-managed treatment, they will engage in rehab programming and continuing care groups less often.

#

4: Continuing care groups
Also referred to as aftercare, continuing care groups are essentially counseling groups that typically meet one day per week.
These groups offer ongoing support resources to individuals, which helps them solidify their commitment to sobriety. A licensed therapist usually expedites continuing care groups. In addition, some groups may be age-specific or gender-specific, while others may emphasize a particular aspect of recovery.
#

5: Sober care homes
For individuals who require a little more support during the outpatient addiction treatment program, living in a sober residence, away from home, can also be a healthy option. Several different kinds of sober housing are available with differing levels of support and programming, such as:

Peer-run sober homes –

These sober houses are typically single-family residences that are run democratically, encourage self-help meetings, and have house meetings.

Monitored sober homes – These sober houses are also typically family residences; however, they tend to have a senior resident or manager on staff to help safeguard accountability. They also involve house meetings, and residents are encouraged to participate in self-help meetings and attend treatment.
Clinically supervised sober homes – This form of recovery housing is generally licensed, focuses on life skills development, has an administrative oversight, facility manager, and a credentialed staff. Residents usually participate in drug addiction treatment while living in this kind of sober house.
Clinically integrated sober homes – This type of sober living is licensed and run by credentialed staff, and clinical services available in-house. In a

clinically integrated sober home

, severe emphasis is placed on life skills development.
Benefits of Outpatient Rehab Programs
For people with moderate or mild addictions, outpatient rehab programs are usually the perfect treatment choice. An outpatient treatment program is way more flexible and accessible than an inpatient addiction treatment program.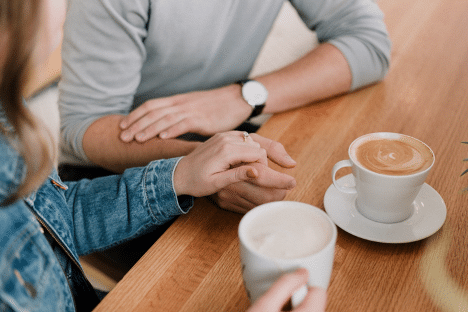 Some of the major reasons to consider outpatient drug rehab include:
Affordability – One of the biggest reasons to consider outpatient addiction treatment is its low cost. Outpatient rehab is typically less expensive than inpatient treatment because you can live at home during the treatment. Therefore, you would not have to pay the charges of lodging like in an inpatient. During outpatient programs, the addiction services are more likely to be covered by medical benefits because of the reduced cost.
Flexibility – Outpatient rehab programs can generally work around your schedule. This factor is extremely crucial for people who cannot leave their family or work for an extended time.
The flexible scheduling and less demanding time commitment of an outpatient rehab program is ideal for individuals who financially support their family or themselves and cannot afford to take an extended absence from work. This factor is also critical for students working towards graduation or students who wish to minimize distraction from academic courses while receiving treatment.

Access to the family – Outpatient rehab programs are ideal for people who need the support and involvement of their family to increase their chances of success. The example of a 'psychoeducation class' is an excellent illustration of how the mechanics of outpatient addiction treatment and family involvement overlap.
During outpatient addiction treatment, a patient is not alienated from their family members, as would be the case for inpatient addiction programs. Children, spouses, partners, siblings, parents, etc., can easily see their loved ones in the morning, at the end of the day, as well as during therapy.
We believe that family involvement and support can help encourage people to stay on the path of sobriety.
Multiple layers of engagement – Multiple layers of engagement and involvement with the patient during the addiction treatment process are crucial components of recovery. Moreover, the insight and education that comes with close friends and family members taking part in treatment sessions, and seeing the results of healing regularly, can give patients a significant boost of motivation and confidence.

Aftercare support – Since outpatient addiction treatment programs place significant focus on the patient's health and recovery, the presence and involvement of aftercare support groups or continuing care groups plays an immense role in entrusting an individual with outpatient treatment and care. These groups offer ongoing support resources to patients, solidifying their commitment to sobriety, and staying on the right path.

How Long Does Outpatient Addiction Treatment Last?
Addiction is a complex disorder that can affect individuals in different ways. Thus, outpatient treatment must be tailored to fit each individual's unique needs. How long somebody is in an outpatient drug program varies greatly depending on several factors, such as the pattern of addiction, the drug of choice, time spent with a SUD (substance use disorder), the severity level of addiction, and any co-occurring disorders.
Difference Between Inpatient and Outpatient Drug Rehab
Alcohol and drug treatment programs typically fall into one of two categories: inpatient addiction treatment or outpatient addiction treatment. While equally fixated on rehabilitation, each kind of treatment includes unique attributes and offers differing benefits.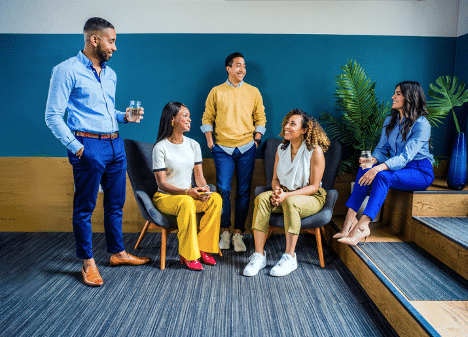 What Is Inpatient Rehab?
Inpatient rehabs are residential, intensive addiction treatment programs designed mainly to treat severe addictions. It requires patients to put themselves in a controlled environment to overcome addictions. Unlike outpatient care, patients stay at a rehabilitation center or clinic for the entire twenty-four hours under medical supervision and care.
On the other hand, outpatient addiction rehabs are more of a part-time program that allows a recovering individual to keep going to school or work and attend other daily responsibilities during the day.
To select an addiction treatment program that best responds to their needs, the addicted individual and their loved ones must understand their differences. Bear in mind that it can help you or a loved one successfully cross the road to sobriety by choosing the right drug treatment program.
Inpatient Rehab vs. Outpatient Rehab
| Inpatient Rehab | Outpatient Rehab |
| --- | --- |
| Individuals stay in a rehabilitation facility for 24 hours for treatment | Individuals remain at home but visit an outpatient rehabilitation facility for treatment during the day |
| More expensive | More affordable |
| Higher success rate | Lower success rate |
| Disruptive to everyday life | Patients can easily maintain their daily routine |
| 28 days to 6 months addiction treatment program | 3 months to over a year program |
| 24 hour emotional and medical support | Accessible to social circle support |
| No distractions of daily life | Ten to twelve hours in a week |
| Particularly designed to treat severe addictions | Ideal for people with mild to moderate addictions |
When Is Outpatient Addiction Treatment the Right Choice?
Outpatient drug treatment centers are not for everybody. For individuals who do not have severe addictions or cannot take an extended leave of absence from school and work, or cannot afford residential addiction treatment programs, can attend outpatient rehab, which is proven to be a very effective and feasible method of attaining sobriety.
Outpatient rehabilitation services also address substance abuse recovery and social and occupational functioning; an approach not utilized by inpatient treatment programs.
For the right individuals, outpatient addiction treatment programs can significantly help reduce the severity of mental health concerns and co-occurring substance abuse while advancing sobriety and educating friends and family on the opportunities and challenges of recovery.
If you are unsure about whether or not outpatient addiction treatment is right for you, please seek the advice of a trusted expert (e.g., an interventionist or addiction counselor) before you commit to a particular program.
How to Choose an Outpatient Recovery Center?
There are some vital questions that anybody considering an outpatient addiction treatment program should ask before finalizing a program. These questions include:

Does the rehab outpatient facility treat co-occurring disorders?
Does the rehab outpatient center treat my specific SUD (substance use disorder)?
What are the kinds of outpatient therapies offered?
Bear in mind that outpatient addiction treatment should feature a range of talking therapies more formally known as psychotherapy. These should encompass various types of behavioral therapies such as dialectical behavior therapy and cognitive-behavioral therapy.
Finding the Best Outpatient Rehab for You
The decision of which kind of addiction treatment program will be best for an individual is usually difficult. However, whether it's an outpatient addiction treatment program or any other alternative form of addiction treatment, it is essential to take a step towards getting help.
If you or somebody you love required help determining what kind of addiction treatment program would be best for them, we suggest you contact a treatment provider now!
Are You Ready to Start a Better Way of Life?
Reviewed by Jessica Kitchen
Jessica Kitchin is the Clinical Program Manager/Primary Therapist at Recovery Institute of Ohio. She received her Master's Degree in Addiction Counseling from Grand Canyon University. Jessica believes that the best part of her job is knowing that she is apart of creating a safe, healthy, nonjudgmental environment where people can come and better their lives. "There is nothing more satisfying than helping others learn to live again and piece their lives back together as they become strong, productive members of society. Together, we can bring families back together and promote healing and wellbeing.

Start your recovery today with Recovery Institute of Ohio
Recovery Institute of Ohio Treatment Programs
Today is a Great Day
to Be Clean and Sober.