Our Addiction Treatment Team
Patrick Murray
Director of Operations

Born and raised in Demarest, New Jersey, Patrick's early years were spent surrounded by two loving parents and a brother who was 10 years older than him. With such a large age gap between them, Patrick often felt like an only child, which could be lonely at times.
Baseball and golf were always his passions growing up. Fortunately, he was able to pursue them in college, but it was at that time that he realized his challenges with learning, confidence and self-esteem. These challenges quickly began to consume him. Patrick was able to develop friendships with classmates and teammates, but it was on the field and the course that he felt most comfortable, by himself. Shortly after starting college, he began taking opioids and over the course of a year, segued to heroin addiction. Constantly lying and stealing money from his family began to take over his life. Patrick was completely losing control. Of course, he didn't recognize the negative behavior at the time. He wanted to feel GOOD, STRONG, LOVED, and above all, he wanted to "LIKE" himself. Sadly, his addiction gave him a false sense that all of those things were true.
Blessed with two incredible parents, they did everything in their power to help me. This involved a move to Florida where he entered into a treatment center. Taking this first step is what saved Patrick's life. It was then that he realized he had two new passions in life – recovery and helping others. From that point on, Patrick has been dedicating his life to recovery and helping others cope with and work through their struggles.
With more than five years of sobriety, he learned a lot about the process of recovery, and experienced so much growth, both personally and professionally. Nate has been a tremendous mentor to Patrick, along with his close friends that he considers family.
Patrick packed up his clubs and left the warm Florida sunshine because he knew Sandusky needed his help, and he is prepared to help as many people as possible.
As Director of Operations, Patrick is involved in every aspect of the daily functions that make the Recovery Institute a loving and productive home. This is where Patrick belongs, and he is excited to bring hope and meaningful change to the area.
Read More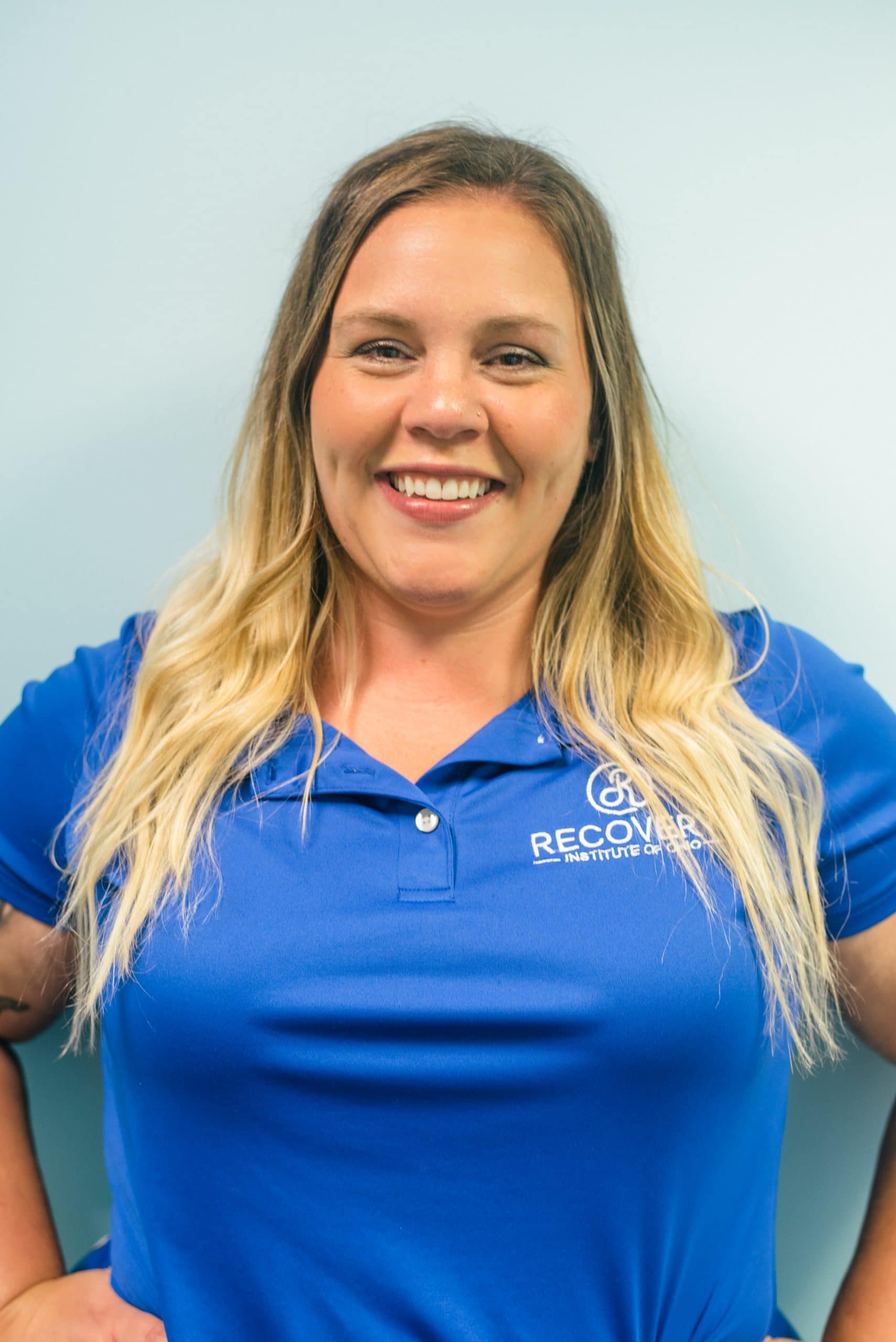 Jessica Kitchin, M.S., LICDC, CCTP
Clinical Program Manager/Primary Therapist

My name is Jessica Kitchin and I am currently the Clinical Program Manager/Primary Therapist at Recovery Institute of Ohio. In August of 2018, I graduated with my Master's Degree in Addiction Counseling. I also have a Bachelor's Degree in Education. Obtaining these degrees and progressing in my life was always part of my plan as a child; however when I started drinking regularly by the age of 12 and using drugs at the age of 16, I didn't think my life was going to end up the way it has. Even though I attended college for education, I found myself drinking and heavily using drugs, until I dropped out with one semester left. My addiction completely controlled my life. It was at this point I lost everything and started my criminal career. I was in and out of jail for 2 years, never being able to stay sober in between stays. I was finally sentenced to 13 months in the county jail a week before my daughter's first birthday (11/7/2014) and 9 months pregnant with my son when reality set in. I was at my rock bottom and did not think I would ever get to that point. I was sent to inpatient treatment for 72 days, where I graduated with my Bachelor's degree and I had my son. I was able to keep him for 6 weeks until I had to finish the rest of my sentence in jail. When I returned to jail after treatment, I had learned so much but still did not feel like I was completely ready to be sober. During the rest of my 6 months, I studied A.A. and N.A., went to church, cut out bad relationships, and finally realized I wanted to change my life to be there for my children. Upon my release, I obtained a job within the first month, signed up for my master's degree within 2 months, and got custody of my children back within 7 months. I was scared but I knew going backwards was not an option. The fellowship I had created with a few of my closest friends still to this day was in jail. While hitting rock bottom is different for everyone, the fellowship does work. I want to instill my positive energy in everyone I meet and knew if I could share my experience of hope and strength, I might just be able to save the next suffering addict. Little do my clients know, they help me stay sober each and every day. They are a reminder of how great sobriety is in my life and that I can achieve anything I set my mind to.The best part of my job isknowing that we are creating a safe, healthy, nonjudgmental environment where people can come and better their lives. There is nothing more satisfying than helping others learn to live again and piece their lives back together as they become strong, productive members of society.
Together, we can bring families back together and promote healing and wellbeing.
Read More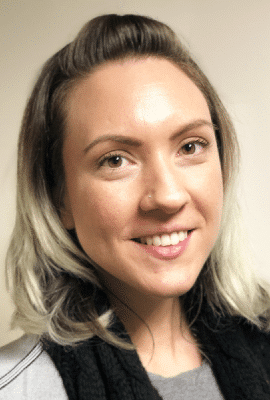 Jessica Nixon
Clinical Director

Jessica is a knowledgeable professional with a caring approach to the field of addiction treatment having over 8 years of experience working in various capacities. She is licensed with the Florida Board of Clinical Social Work, Marriage & Family Therapy and Mental Health Counseling as a Licensed Mental Health Counselor (LMHC) and has obtained NCC status through the National Board for Certified Counselors. She received her Bachelor of Art in Psychology from Florida Atlantic University in 2009 and her Master of Science in Mental Health Counseling in 2014 from Nova Southeastern University. Early in 2015, Jessica became a Certified Addictions Professional (CAP) with international reciprocity (ICADC). Having completed her internal practicum serving individuals with mental health issues in a hospital setting, Jessica also has experience with crisis stabilization and aggression control techniques. She has studied several other topics in the field of psychology such as developmental, social, cognitive, and abnormal psychology as well as topics in women's studies, children's mental health, and cultural competence. Jessica's areas of specialty include substance use disorders and other co-occurring disorders. She believes in a holistic approach to health integrating all aspects of the individual in their treatment; mind, body and spirit. For this reason, Jessica believes that a client-centered approach to addiction treatment is paramount to providing individualized treatment to each client. This modality centers on educating individuals about their own addiction and how to effectively combat its negative effects. Jessica strives to enrich the lives of individuals with mental health and substance abuse issues. She is committed to working with addicts and their families in an effort to ensure that each individual affected by addiction has a strong understanding of the disease and how to establish long-term recovery.
Read More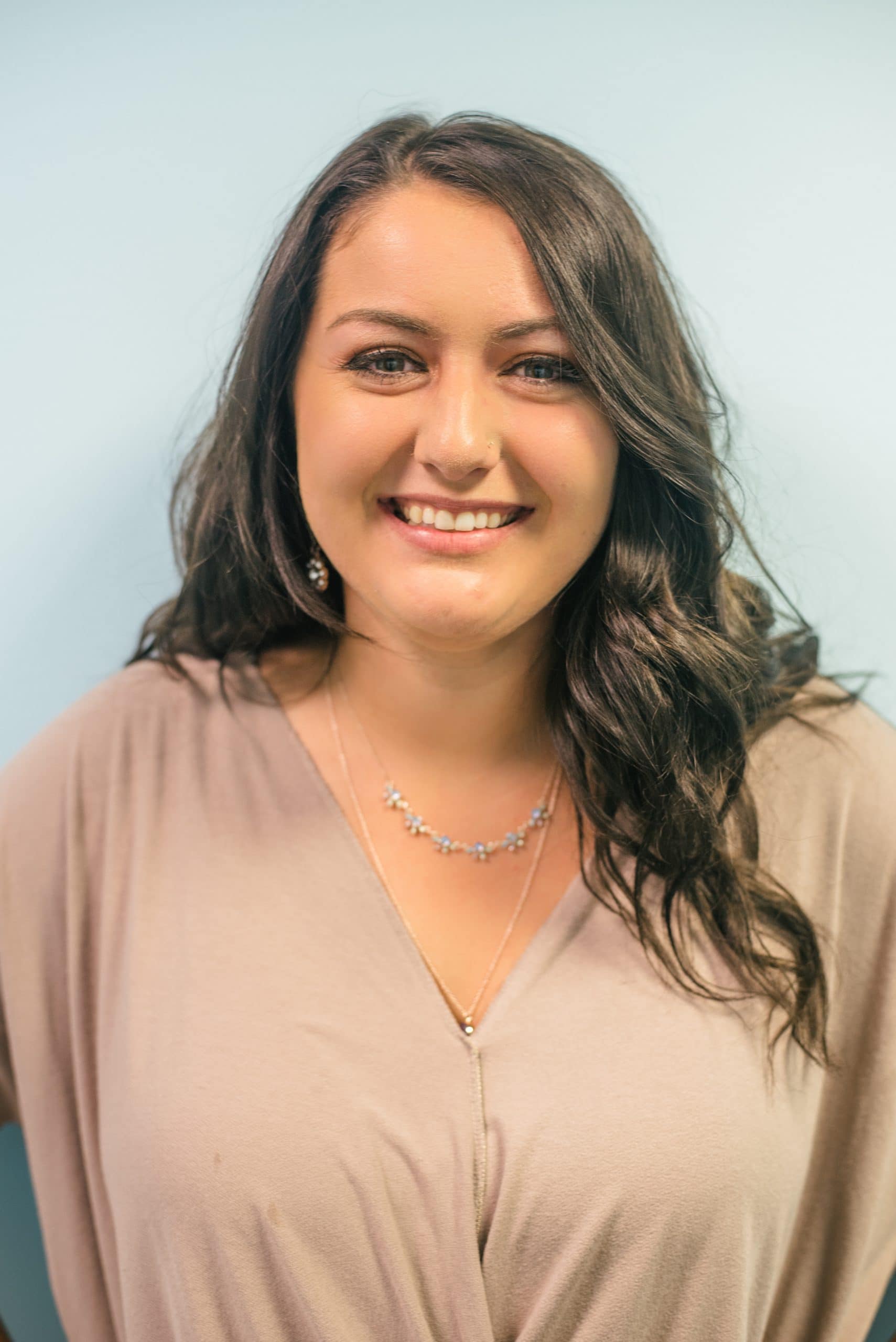 Alli Rice, CDCA
Case Manager

Allison is a treatment professional with 2 years of experience in helping the addict through their most troubled times. She has personal knowledge of addiction and has obtained multiple trainings and certifications. Allison holds her CDCA licensure through the Ohio Chemical Dependency Professionals Board. Allison's goal as a case manager is to ensure that all the client's outside issues are handled while in treatment to make their stay as comfortable and focused as possible. Allison is originally from Columbus, Ohio and was brought up with good morals and a loving family. Allison started experimenting with substances in high school. She quickly realized that she was developing a problem, but that did not stop her. Allison entered treatment after several attempts she took a program of recovery serious. Which to her means no excuses and always doing the next right thing. Today Allison Is a mother, a daughter, a faithful friend and a significant other. Through all the obstacles that Allison has faced, she is living proof that with hard work and determination anyone can be successful.
Read More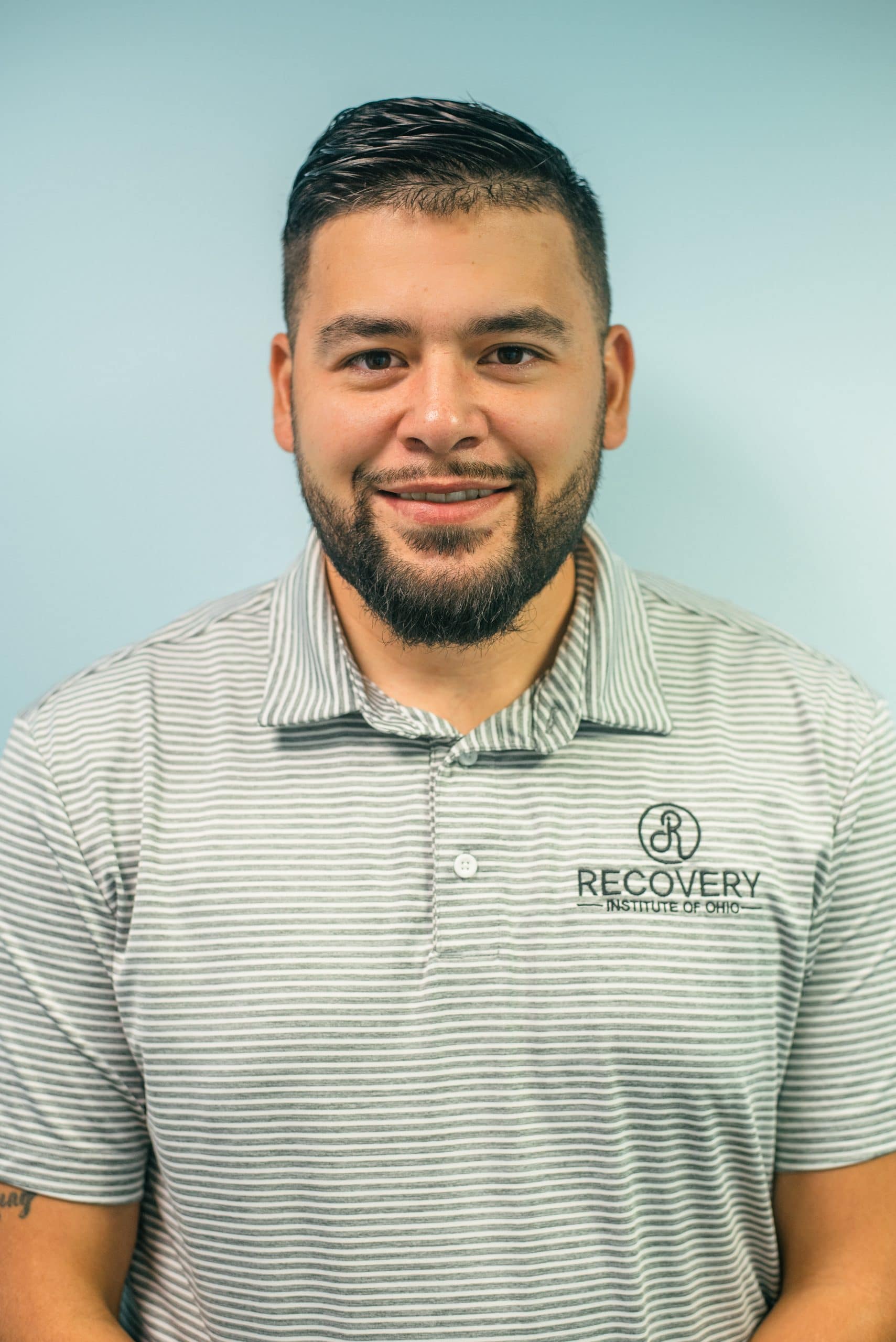 Cory Delgado
Admissions

On 8/23/2020 Cory celebrated 3 years of recovery. Cory was born in Ft Pierce Florida and moved to Fremont Ohio at the age of two. Cory grew up in a loving and supporting family who wanted nothing but the best for him. At an early age Cory gravitated towards his older brother and cousins, who were already experimenting with drugs and alcohol. He would occasionally join them in using substances. Cory could tell that he had an addictive personality and if he had any hope of living a healthy lifestyle, he needed to get away from his hometown and start his own life. At 18 he joined the Army and was stationed in Tacoma Washington. Cory acceled in the military, but his use of alcohol went with him. In 2012 Cory was discharged  from the Army, a direct result from his drinking. When he returned home his drinking and drug use only progressed. In 2015 Cory was charged with drug related charges and was sentenced to prison. It was in prison that he decided he needed to change his way of not only living, but his entire mindset. Upon his release from prison, Cory started to work a program of recovery. Cory has dedicated his life to helping people realize that no matter how far down you have gone, with some hard work and dedication, you can pick yourself up and live a happy, healthy life. Today Cory has two beautiful daughters and he gets to be a father, a son, and a friend and a significant other. Cory is very open about his recovery, and is passionate about spreading a message of hope, and doing whatever he can to help someone see the light at the end of the tunnel.Cory has been working in the field since 2018 and is currently the Director of Admissions at Recovery Institute Of Ohio.
Read More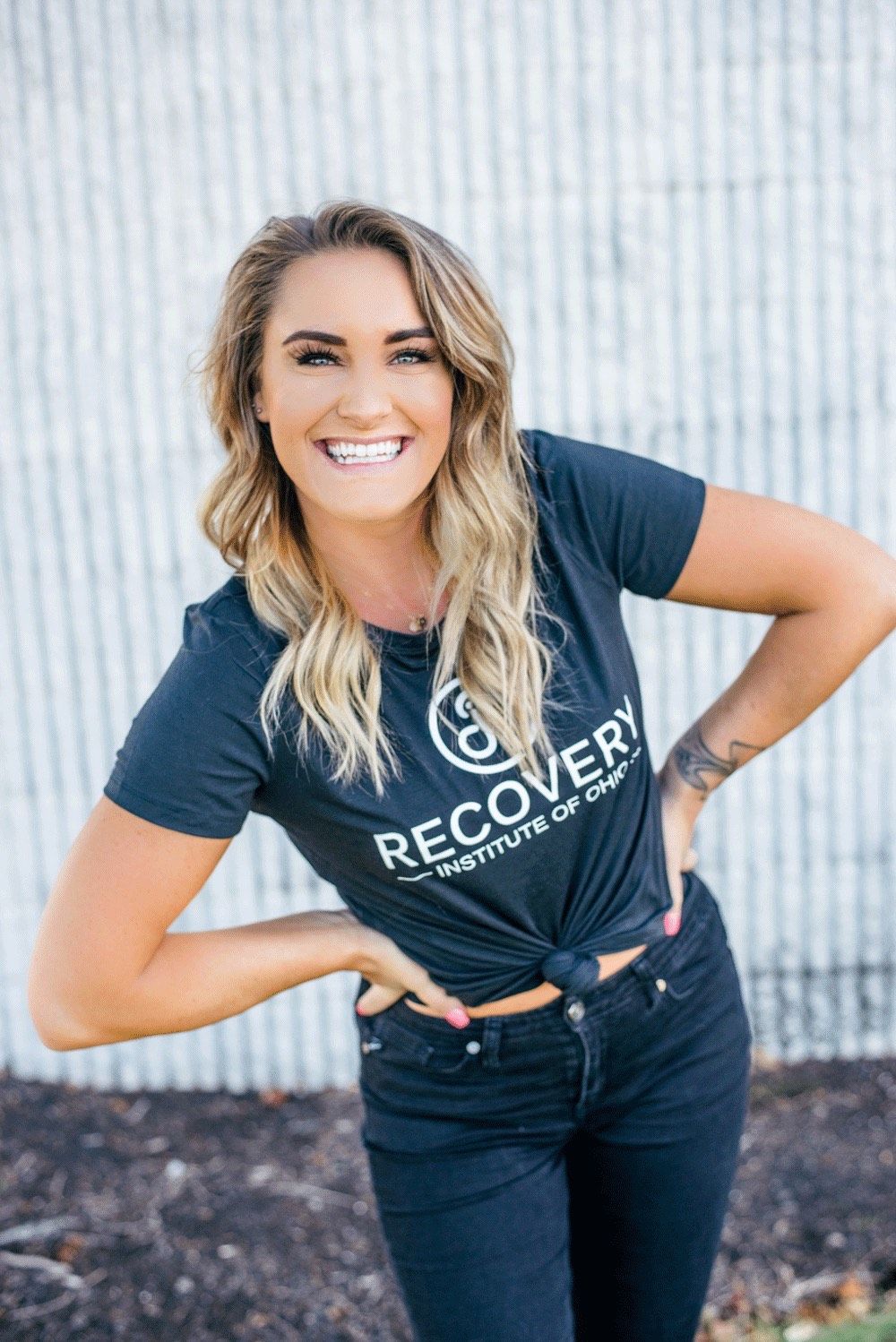 Brittany Jade
Community Outreach

Born & raised in Eau Claire, Wisconsin, Brittany grew up in a loving family even as her father was an alcoholic. She was always a social butterfly and could make friends with anyone. At the young age of 13, Brittany took her first sip of alcohol. Her dreams of one day being an Olympic gymnast soon fell short as partying became more important.
After graduating high school, she moved to Minneapolis, MN to attend Cosmetology school at the Aveda Institute. Shorty after moving, she experienced an extreme breakup with her boyfriend and her mental health took a turn for the worse. Her drinking escalated to an extreme and she began experimenting with other drugs which lead to multiple hospitalizations. At 19 years old, she went into treatment for the first time. A few months later, she went back again to treatment but the second time. After completing treatment, she moved into a sober living facility in San Diego, CA where she met the man she soon later would call her husband. They got married & started a family. She had her daughter, Violet and instantly took to her role as a mother. She was the happiest she has ever been & was able to stay sober for 3 years.
In 2016, they found out they were pregnant again & the reality of going from a mother of 1 to a mother of 3 quickly set in. With no help, she soon turned back to alcohol to help cope with the stress. Brittany was a full time SAHM but also managed to start up on a Photography business on the side.
By 2018, the drinking was at an every night pace. By 2019, her marriage starting going down hill. The stress of trying to be the perfect mother & the perfect housewife was at an all time high and the only way she knew at the time to deal with that stress was to numb it away with alcohol. Her & her husband end up filing for divorce and shorty after it is very clear that she needs to quit drinking. She tried for months to quit on her own but just couldn't get it.
On 11/13/19, she loses all physical & legal custody of her 3 children. The next day she checked herself into a detox facility where her BAC was a .457. For the next few months, she struggles on & off with sobriety & relapse. In January of 2020 she wound up in the hospital because her alcohol withdrawals had sent her into a full blown psychosis. In February of 2020, she ends up getting arrested, a restraining order is placed on her & she became homeless. After weeks of using heavy drugs & drinking daily, finally on 2/9/20, God picked her up in a way she couldn't do for herself & she got sober.
Since getting sober she has made it a mission to take back her life. After putting her recovery first, taking control of her mental health & getting custody of her kids back, she started sharing her story. What started as a mission to hold herself accountable, turned into so much more. Today she inspires millions of people all over the world on social media & proves that hope is real, change is possible & that we do recover.
Read More
Today is a Great Day
to Be Clean and Sober.