Our Addiction Treatment Team
Patrick Murray
Executive Director
Born and raised in Demarest, New Jersey, Patrick's early years were spent surrounded by two loving parents and a brother who was 10 years older than him. With such a large age gap between them, Patrick often felt like an only child, which could be lonely at times.
Baseball and golf were always his passions growing up. Fortunately, he was able to pursue them in college, but it was at that time that he realized his challenges with learning, confidence and self-esteem. These challenges quickly began to consume him. Patrick was able to develop friendships with classmates and teammates, but it was on the field and the course that he felt most comfortable, by himself. Shortly after starting college, he began taking opioids and over the course of a year, segued to heroin addiction. Constantly lying and stealing money from his family began to take over his life. Patrick was completely losing control. Of course, he didn't recognize the negative behavior at the time. He wanted to feel GOOD, STRONG, LOVED, and above all, he wanted to "LIKE" himself. Sadly, his addiction gave him a false sense that all of those things were true.
Blessed with two incredible parents, they did everything in their power to help me. This involved a move to Florida where he entered into a treatment center. Taking this first step is what saved Patrick's life. It was then that he realized he had two new passions in life – recovery and helping others. From that point on, Patrick has been dedicating his life to recovery and helping others cope with and work through their struggles.
With more than five years of sobriety, he learned a lot about the process of recovery, and experienced so much growth, both personally and professionally. Nate has been a tremendous mentor to Patrick, along with his close friends that he considers family.
Patrick packed up his clubs and left the warm Florida sunshine because he knew Sandusky needed his help, and he is prepared to help as many people as possible.
As Director of Operations, Patrick is involved in every aspect of the daily functions that make the Recovery Institute a loving and productive home. This is where Patrick belongs, and he is excited to bring hope and meaningful change to the area.
Read More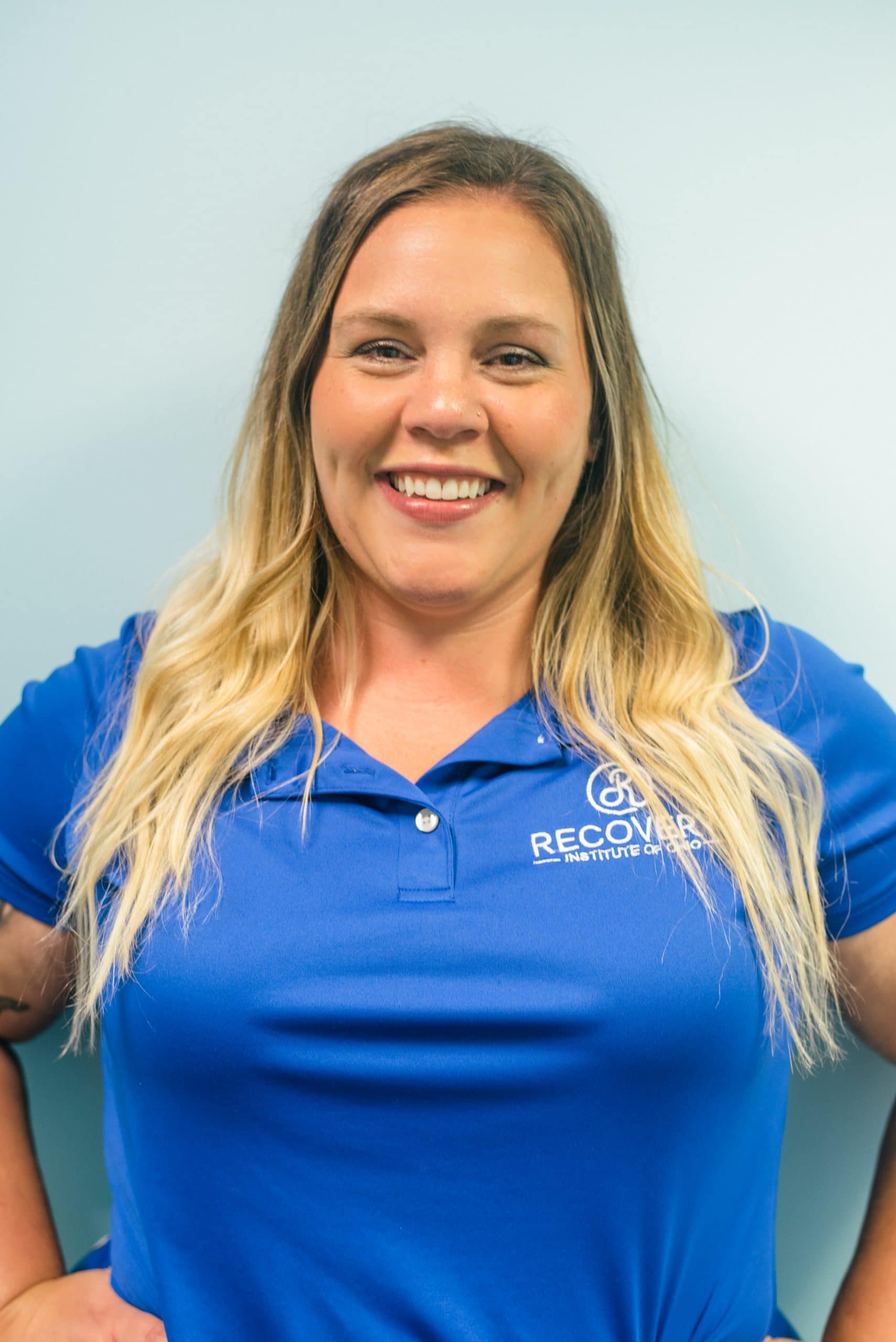 Jessica Kitchin, M.S., LPC, LICDC, CCTP
Clinical Director
Jessica has over two years of experience with counseling those in need of treating their substance use disorders. Jessica obtained her Master of Science Degree in Addiction Counseling from Grand Canyon University in August of 2018. She worked as a case manager for a year with two different agencies specializing in substance use disorders, mental health, and criminal justice. Jessica obtained her license as an independent chemical dependency counselor in August of 2019 and obtained her Post-Master of Science Trauma Certificate in October of 2019. Jessica also obtained a certification as a certified clinical trauma professional in 2020. Jessica is passionate about assisting others reach their full potential in recovery.
Read More
Max King
CDCA Primary Therapist
Max was born and raised in Sandusky, OH and has been working as a substance abuse counselor since 2015. He is very passionate in what he does. He is happily married and is a father of two. He graduated with his Bachelors Degree in Applied Behavioral Science from Ashford University and is currently attending Grand Canyon University to obtain his Masters of Social Work. Max is a published recovery self-help author with his book titled The Proud Addict with many more titles to come. On February 27, 2022 Max celebrated 8 years of continuous sobriety.
Read More
Alli Delgado, CDCA
Case Manager
Allison is a treatment professional with 2 years of experience in helping the addict through their most troubled times. She has personal knowledge of addiction and has obtained multiple trainings and certifications. Allison holds her CDCA licensure through the Ohio Chemical Dependency Professionals Board. Allison's goal as a case manager is to ensure that all the client's outside issues are handled while in treatment to make their stay as comfortable and focused as possible. Allison is originally from Columbus, Ohio and was brought up with good morals and a loving family. Allison started experimenting with substances in high school. She quickly realized that she was developing a problem, but that did not stop her. Allison entered treatment after several attempts she took a program of recovery serious. Which to her means no excuses and always doing the next right thing. Today Allison Is a mother, a daughter, a faithful friend and a significant other. Through all the obstacles that Allison has faced, she is living proof that with hard work and determination anyone can be successful.
Read More
Today is a Great Day
to Be Clean and Sober.
"*" indicates required fields