We accept most health insurance policies to ensure you get the help you need. Are You Ready to Start a Better Way of Life?
Get Help For Your Addiction at Our Drug Treatment Center in Ohio
Experience Our Comprehensive
Drug Rehab in Ohio
At the Recovery Institute of Ohio, we provide multiple levels of care through customized treatment programs dedicated to helping individuals live a sober life on their terms. Each of our addiction treatment plans reduces the number of outside distractions and triggers so that individuals can focus on their sobriety and get the tools they need to live a happy, healthy, drug-free life.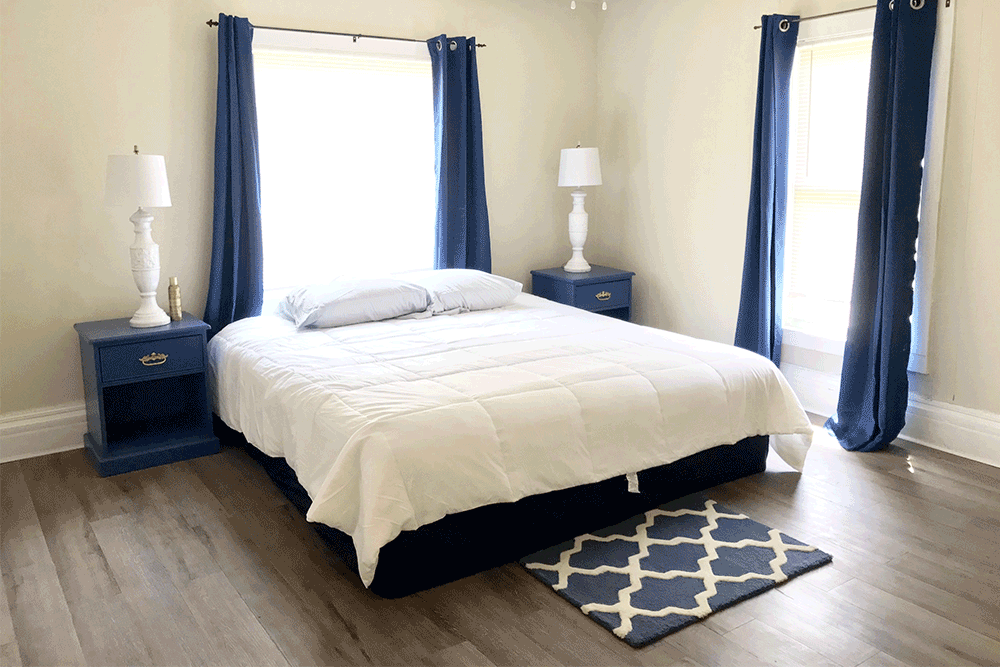 Residential Treatment

Upon successfully completing detox, patients participate in a customized residential treatment program, which offers a safe, structured, and comfortable living environment with 24-hour care.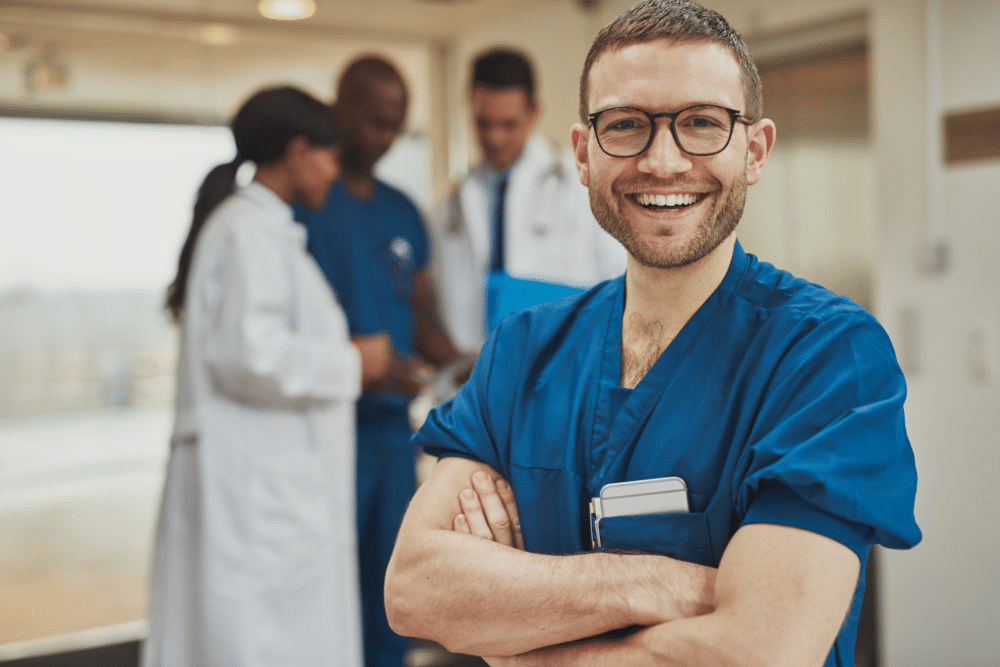 Partial Hospitalization Program
Partial hospitalization programs (PHP) offer a structured treatment environment that allows individuals to live at home while receiving the same daily support as a residential treatment program. PHPs involve treatment a minimum of 5 hours a day up to 7 days a week.
Intensive Outpatient Treatment

The next step down from residential 24-hour care and partial hospitalization treatment, an intensive outpatient program (IOP), is an effective yet flexible way to undergo addiction treatment that requires less time per day and/or week, depending on the patient's specific needs.
Sober Living

Sober living operates as a bridge between inpatient treatment and "real life." Sober living homes help patients adjust back to daily life by being the in-between treatment option that allows them to utilize the tools they learned throughout their treatment program.
Get the Help You Need for Drug and
Alcohol Addiction in Ohio
If you or someone you care about is struggling with alcohol and/or drug addiction in Ohio, you are not alone. At the Recovery Institute of Ohio, we are here to guide you through each stage of the addiction treatment process. Our comprehensive Ohio drug rehab is designed to attack the causes of addiction and help you find lasting recovery.

Body
Before addiction recovery can begin, you must first stop using and start detoxing.
During detox, patients release their bodies from the physical and psychological dependence of drugs and alcohol before the rehab process begins. Physical and mental withdrawal can be the most challenging barrier to staying clean.
Mind
After the body is clean, the next step is the mind. This is where freedom from addiction begins and ends. When you're locked in a hopeless cycle of quitting, withdrawal, and relapse, you are forced to choose between staying stuck and taking control of your life. We are here to offer you or your loved one a compassionate and practical way out to not only become drug-free but also to stay drug-free.

Spirit
Many people are fearful when they hear the words "spirit" or "spiritual" as they associate them with religious beliefs and quickly pass judgments. But spirituality can mean so much more than religion. Spiritually to at the Recovery Institute of Ohio means having a life with purpose that allows you to connect with something outside yourself. Don't let drug and alcohol addiction block your spirit.
Addiction & Recovery Program FAQs:
Drug Rehab in Ohio
What Treatments are Offered at a Rehab Center in Ohio?
Our Ohio drug rehab provides residential treatment, partial hospitalization, intensive outpatient therapy, and outpatient therapy. Each of these services can be customized to the individual's needs and involves participation in the Twelve Step Program, as well as individual and group therapy.
What are the Stages of Rehab?
The four stages of drug and alcohol rehab will vary from person to person and are customized for each individual. In general, they include the following stages:
Introduction to Addiction Treatment:
During these first few days, our medical staff will discuss your alcohol and drug use history. You will be introduced to your counselor, who will evaluate you and determine a specific treatment plan based on your needs.
Detox:
During detox, patients release all traces of alcohol and drugs from their bodies. Many individuals during this stage experience withdrawal symptoms, physical cravings, and psychological/emotional dependence. Participating in a customized treatment plan will help you identify triggers and learn healthy ways to cope and to be happy without using alcohol or drugs. This stage typically lasts for 28-30 days; however, some drug rehabs offer a shortened detox time of only 5 to 10 days.
Abstain from your Drug(s) of Choice/Maintain Sobriety:
This stage will help you continue to identify your triggers and educate you about relapsing. The emphasis is on building healthy relationships, learning management skills, incorporating exercise into your daily routine, and continuing to expand your sober life in a way that makes you happy and healthy.
Long-Term Recovery:
This stage will help you create goals for the long-term. It will include building relationships with people who do not drink or use drugs as well as participating in hobbies and activities that do not involve drugs. Overall, this stage in the addiction recovery process is about finding and strengthening areas of your life that bring you fulfillment.
What Should I Expect From a Drug Rehab in Ohio?
At our drug rehab in Ohio, each addiction treatment program includes a level of individual therapy, group therapy, and educational programs around relapse prevention. Each treatment offering is unique to the individual receiving treatment. While our drug rehab facility provides a structured environment, we have the flexibility to tailor treatment plans specific to the individual.
What Does Drug Rehabilitation Do?
Rehabilitation provides care and treatment through a structured environment. Drug rehab programs help those with addiction to drugs and alcohol overcome their destructive habits and regain a healthy, happy life that is drug-free.
Our drug rehab in Ohio provides a safe, therapeutic environment for our clients and their families, with an emphasis on utilizing the Twelve Step Program. Our goals are to ensure our clients have the highest quality of substance abuse treatment services while providing a comfortable facility with the best physicians, psychiatrists, and licensed counselors.
Drug Rehab Staff at the
Recovery Institute of Ohio
Our addiction specialists are highly qualified clinicians and therapists who understand the challenges that come with addiction treatment. Many of our staff are also in long-term recovery and are passionate about supporting individuals struggling with substance and alcohol abuse. Each team member is fully committed to providing the best drug and alcohol treatment for all clients during their stay at our drug rehab in Ohio.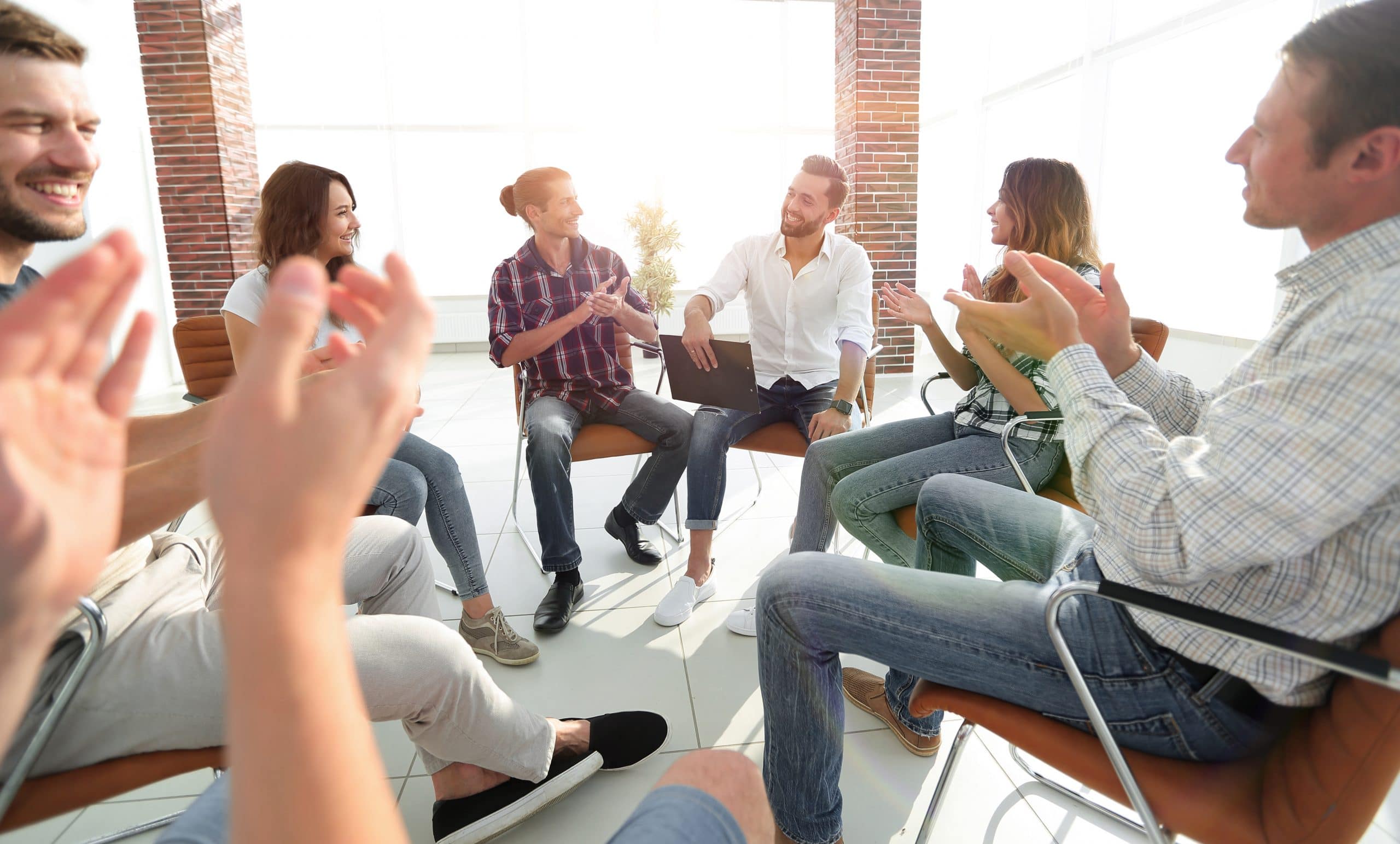 Are You Ready to Receive Help for Your Addiction?