We accept most health insurance policies to ensure you get the help you need.







Are You Ready to Start a Better Way of Life?
Get Help For Your Addiction at Drug Rehab Ohio
Experience Our Comprehensive
Drug Rehab in Ohio
At the Recovery Institute of Ohio, we provide multiple levels of care through customized treatment programs dedicated to helping individuals live a sober life on their terms. All of our addiction treatment plans are individually designed to produce long-term, sustainable wellness and recovery. Located in an environment set up to reduce the number of outside distractions and triggers, our drug rehab in Ohio offers individuals a supportive setting where they can focus on their sobriety and gain the tools needed to live a happy, healthy, drug-free life. There are several phases of addiction treatment for substance abuse. Our rehab center in Ohio assists each client in finding the right recovery program to meet their needs.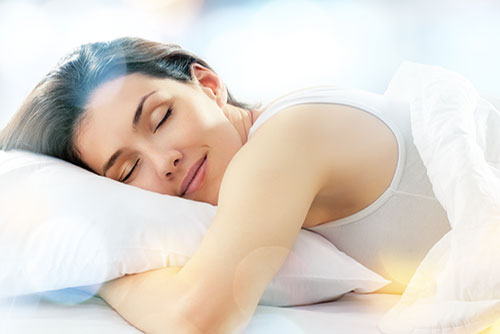 Medical Detox
 Our medical detox is designed to provide the most comfortable, cutting-edge detoxification methods. Privacy, safety and comfort is our priority. We have trained and compassionate medical staff to help attend during this physically stressful time. This is typically the hardest part of recovery and we have managed to make it extremely easy. Many clients cannot believe how easy their detox went at RIO!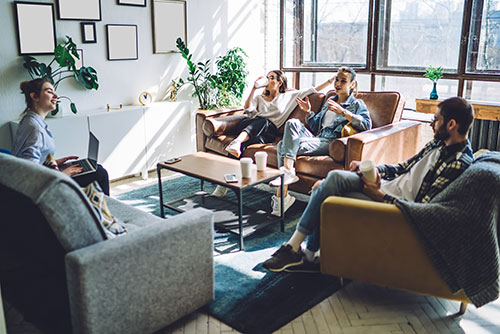 Residential Treatment 
Upon successful completion of medical detox, our residential treatment program in Ohio provides well-rounded, integrated care for individuals struggling with drug and alcohol addiction. This level of care allows patients to live in a home-like supportive and structured environment with licensed medical staff on site 24 hours a day while participating in daily clinical and medical addiction treatment services.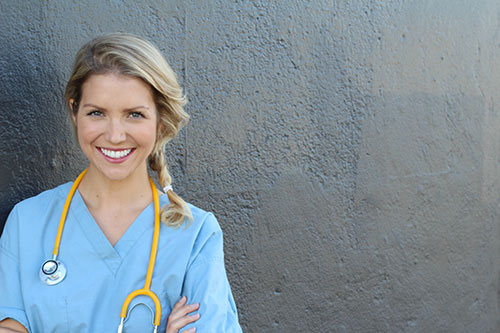 Partial Hospitalization Program
The partial hospitalization program (PHP) at our drug rehab in Ohio offers patients struggling with drug and alcohol addiction high-level assistance and therapeutic programming on a relatively short-term basis. This level of care is less restrictive than residential care but offers more structure and accountability than outpatient care. PHP, or day treatment, is best for those who have mild to moderate withdrawal symptoms.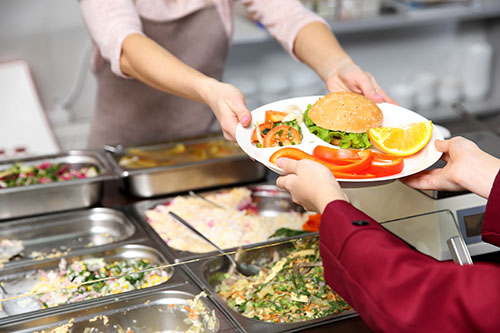 Intensive Outpatient Treatment
Our intensive outpatient program (IOP) is an excellent treatment option for those transitioning from acute treatment to outpatient treatment or those wanting to supplement their recovery. Designed to provide rigorous treatment while maintaining patient autonomy, this level of care requires participation three to five days a week for at least three hours per day with a curriculum based on each person's individual needs.
Get the Help You Need for Drug and
Alcohol Addiction in Ohio
If you or someone you care about is struggling with drug and/or alcohol addiction in Ohio, you are not alone. At the Recovery Institute of Ohio, we are here to guide you through each stage of the addiction treatment process. Our comprehensive Ohio drug rehab is designed to attack the causes of addiction and help you find lasting recovery. Every client that attends our Ohio drug rehab is truly treated as an individual and provided with an addiction treatment program specific to their needs, so they have the best chance of achieving long-term sobriety. Our goal is to present a compelling and engaging message of hope to anyone struggling with addiction. Our drug rehab in Ohio is here to help you heal your mind, body, and soul.

Body
Before addiction recovery can begin, you must first stop using and start detoxing.
During detox, patients release their bodies from the physical and psychological dependence on drugs and alcohol before the drug rehab process begins. Physical and mental withdrawal can be the most challenging barrier to staying clean.
Mind
After the body is clean, the next step is the mind. This is where freedom from addiction begins and ends. When you're locked in a hopeless cycle of quitting, withdrawal, and relapse, you are forced to choose between staying stuck and taking control of your life. We are here to offer you or your loved one a compassionate and practical way out to not only become drug-free but also to stay drug-free.

Spirit
Many people are fearful when they hear the words "spirit" or "spiritual" as they associate them with religious beliefs and quickly pass judgment. But spirituality can mean so much more than religion. Spiritually at the Recovery Institute of Ohio means having a life with purpose that allows you to connect with something outside yourself. Don't let drug and alcohol addiction block your spirit.
Alcohol and Drug Rehab Access Across Greater Ohio
Addiction & Recovery Program FAQs:
Drug Rehab Ohio
What Treatments Are Offered at a Drug Rehab Center in Ohio?
Our drug rehab center in Ohio provides personalized and compassionate care through residential treatment, partial hospitalization, intensive outpatient, and outpatient programs. Each substance abuse treatment program is tailored to meet the needs of every patient. At the Recovery Institute of Ohio, all addiction treatment programs and services are led by our multi-disciplinary team of clinicians, therapists, and group facilitators who apply their expertise and extensive knowledge to guide patients towards a successful recovery. As a part of our comprehensive continuum of care at our Ohio drug rehab, all treatment programs and services are available in residential treatment and long-term recovery.
What Are the Stages of Rehab at an Addiction Recovery Center?
Though individual experiences may differ, in general, individuals who go through a drug rehab program can expect to progress through at least four different phases of addiction treatment—intake/comprehensive evaluation, medical detox, rehabilitation, and aftercare/continuing recovery. The intake portion consists of a thorough assessment applied to create an individualized addiction treatment plan. The detox phase works to manage unpleasant withdrawal symptoms.
Introduction to Addiction Treatment:
During the intake process at our Ohio drug rehab, our medical team will carry out thorough evaluations that may include a medical examination, a psychological assessment, and a psychosocial assessment. In addition to information on your alcohol and drug use history, family history of addiction, and even financial arrangements for treatment. These assessments will help our medical team determine how our drug rehab in Ohio can most optimally tailor an addiction treatment plan to you and your needs. Following your assessments, you will be introduced to your counselor, who will work with you and our medical team to solidify your customized addiction treatment plan with our Ohio drug rehab.
Ohio Drug Rehab Medically Supervised Detox:
During medical detox, patients release all traces of alcohol and drugs from their bodies. Many individuals during this stage experience withdrawal symptoms, physical cravings, and psychological/emotional dependence. Individuals at risk of developing severe withdrawal syndromes often benefit from supplemented supervision, monitoring, and possibly pharmacologic interventions available in a medical detox environment.
In many cases, medication is given to alleviate withdrawal symptoms associated with specific drugs, including but not limited to heroin and other prescription opioid drugs. Treatment medications received during medical detox at a drug rehab in Ohio will depend on the substance(s) being abused. The medication regimen required during medical detox may differ based on the type of substance dependence and the possible severity of the associated withdrawal symptoms.
Building the Foundation at our Drug Rehab in Ohio to Abstain from your Drug(s) of Choice/Maintain Sobriety:
Participating in an Ohio drug rehab treatment program will help you identify/manage your triggers and educate you about relapse prevention. The emphasis is on building healthy relationships, learning management skills, incorporating exercise into your daily routine, and continuing to expand your sober life in a way that makes you happy and healthy.
Inpatient, Outpatient & Partial Hospitalization in Ohio for Long-Term Addiction Recovery:
Our drug rehab Ohio inpatient treatment program offers individuals struggling with addiction the opportunity to eliminate outside distractions and completely immerse themselves in the process of recovery. Our inpatient drug rehab center in Ohio provides 24/7 medical care, counseling, clinical treatments, education, and other treatment services to effectively heal the physical, mental and emotional harm prompted by addiction.
If you have important work or familial obligations—such as caring for children or a loved one—our drug rehab Ohio outpatient program is offered part-time, allowing you to maintain some of those obligations. Both our intensive outpatient and outpatient treatment programs are good options for individuals who need a transitional level of care as they step down from residential treatment, individuals wanting to supplement their recovery or those with more mild or short-lived addictions interested in attending a drug rehab in Ohio.
Our drug rehab Ohio partial hospitalization program (PHP) is a hospital-based type of outpatient drug rehabilitation. While our partial hospitalization program takes place in the same structured treatment environment as our residential care, the levels of care are distinct. Our PHP involves treatment a minimum of 5 hours a day up to 7 days a week for those who have mild to moderate withdrawal symptoms that likely are not severe and do not require 24/7 medical supervision.
At the Recovery Institute of Ohio, we understand rehabilitation is an ongoing journey taken one day at a time. Since no two journeys are the same, we provide various levels of care and treatments at our Ohio drug rehab to be by your side every step of the way. To learn more about our drug rehab Ohio addiction treatment programs, call 888-388-8770.
What Should I Expect From a Drug Rehab in Ohio?
At our drug rehab in Ohio, each addiction treatment program includes a level of individual therapy, group therapy, and educational programs around relapse prevention. Each treatment offering is unique to the individual receiving treatment with the common goals to rectify drug-seeking habits, instill healthy coping mechanisms, and teach valuable relapse prevention skills. While our drug rehab facility provides a structured environment, we have the flexibility to tailor treatment plans specific to the individual.
As part of ongoing recovery, our various aftercare outlets provide patients with long-term support and continued relapse prevention opportunities Aftercare from drug rehab in Ohio will include building relationships with people who do not drink or use drugs as well as participating in hobbies and activities that do not involve drugs. Overall, this stage in the addiction recovery process is about finding and strengthening areas of your life that bring you fulfillment.
What Does Drug Rehabilitation Do?
Drug rehabilitation provides care and treatment through a structured environment. Drug rehab programs help those with addiction to drugs and alcohol overcome their destructive habits and regain a healthy, happy life that is drug-free. At the Recovery Institute of Ohio, our Ohio drug rehabilitation provides patients with the very best care from a world-class addiction treatment team with extensive knowledge in treating substance use disorders and associated illnesses. Our drug rehab Ohio provides individuals the opportunity to address unresolved issues and tackle addiction head-on with the tools needed to sustain a life in recovery. 
Choosing from the many rehabs in Ohio is not easy but an important step towards recovery. At our drug rehab Ohio, the treatment programs we offer have the same underlying goal of helping patients to live a life of sobriety but take different paths to accomplish this. The best place to start in picking the right Ohio drug rehab for you is by identifying your expectations of what you plan to gain from addiction treatment rehabilitation and creating a plan that is right for you. Before deciding what drug treatment program to attend, it can be beneficial to speak to an addiction treatment specialist to learn about your options.
How Does Alcohol Rehab in Ohio Work?
Before beginning alcohol addiction treatment, our licensed addiction counselors will conduct a series of assessments and work with you to establish a customized alcohol addiction treatment plan. At the Recovery Institute of Ohio, we offer numerous levels of care for alcohol addiction treatment. Each program we offer at our alcohol rehab in Ohio has the ability to be tailored to the individual needs of each client. Our alcohol addiction treatment methods are designed to focus on building long-term, sustainable, wellness, and recovery. To learn more about our alcohol rehab in Ohio, call 888-388-8770.
How Do I Find the Right Addiction Treatment Center in Ohio for My Specific Needs?
Finding the right addiction recovery center for yourself or a loved one can be an overwhelming and challenging process. The need for treatment centers has increased over the years as alcohol abuse and drug addiction have become more prevalent. Unfortunately, many rehab centers out there utilize misleading marketing and unethical practices to lure in vulnerable patients. This leaves many people in need of help frustrated and distrusting when searching for effective treatment resources.
Today, more than ever, individuals need to know what to look for in a reputable rehab center. As you search for alcohol and drug rehab centers in Ohio, there are important questions to ask. The first thing to inquire about is the credibility, licensing, and certifications that the center holds before exploring their services any further. The next inquiry should be regarding the quality of care staff and programming. Be sure to find out the specialists that make up the care team, the licensing each staff member holds, the various treatment options they offer, and the type of addiction and mental health programming involved in their services. Many rehabs promise the world, but it is important to research each addiction recovery center you are considering and learn the exact experience you or your loved one will undergo if you were to move forward with their program.
Transparency is of utmost importance at the Recovery Institute of Ohio. Our rehab facility in Ohio provides evidence-based treatment methods to help each of our clients overcome their addictions and start on the journey to long-lasting recovery. Our experienced care staff is comprised of licensed professionals who have the same goal to provide each client with the tools needed to thrive in their recovery and live a healthy, fulfilled life long after the completion of the treatment program.
How Do I Handle Triggers?
To be triggered means to have an emotional response to something based on your past experiences. People, scents, places, hazardous substances, or anything else that serves as a reminder of intense or distracting emotions are all examples of triggers. Triggers are often reminders that put you in a state of mental and emotional turmoil, including pain, rage, irritation, and other powerful emotions. When faced with addiction and recovery, triggers are usually some sort of internal or external stimulation that leads a former addict to crave drugs or alcohol, necessitating your attendance at an alcohol or drug rehab in Ohio.
Healthy Coping Skills
There are healthy methods to utilize when dealing with challenging triggers that can help you feel confident that you are not powerless in the face of them. Being self-aware is one of the most critical steps in identifying triggers and healthily managing them. If you are self-aware, you can grasp the driving force behind your behavior or the trigger before and after you react. The following are some simple strategies for efficiently managing your triggers:
Exercising

Counseling or restorative therapy

Mindfulness or meditation

Spending time with positive people

Staying hydrated

Getting involved in a support group

Consuming nutritious meals

Beneficial distractions

Reframing negative attitudes or perceptions
Mindfulness practices used at drug rehabs in Ohio help you focus on the current moment and bring your mindset into the present. This can help you disconnect from painful or stressful experiences and develop healthy coping techniques that allow you to thrive instead of resorting to harmful coping methods that can hurt you or others.
Drug Rehab in Ohio is the Solution
Individuals who suffer from harmful triggers may not be aware of the source of their problem and may benefit from counseling. Therapy or treatment for stressful triggers can help you avoid developing problematic compulsions or substance abuse problems. Therapists at drug rehabs in Ohio can provide you with tools and ideas to help you cope with complex emotions and compulsions. You can acquire new coping methods that are both healthy and effective. Additionally, going to a drug and alcohol rehab in Ohio can help you reduce your chances of relapsing.
How Do I Prepare for Rehab in Ohio?
After you've decided to go to treatment in Ohio, it's time to consider what actions you should take to ensure that you're adequately prepared for your stay. Many people entering treatment for the first time are unsure of what to anticipate and may be concerned about putting their jobs, finances, or family duties on hold while they are gone. It's crucial to realize that feeling anxious about this new experience is natural. All of these concerns may be alleviated by taking the time to prepare for rehab in Ohio properly.
You've already made the difficult decision to seek assistance. Now it's only a matter of taking the steps necessary to return to a healthy environment where you can successfully apply the skills you learned in rehab.
Steps for Preparing for Drug and Alcohol Rehab in Ohio
Take Care of Work and Family Obligations
You may be scared to tell your boss about your forthcoming rehab stint, but anyone who values you as an employee will want you to get better. They want you to be the healthiest, happiest, and greatest version of yourself, so let your boss know as soon as possible.
You are entitled to up to 12 weeks of medical leave under the Family and Medical Leave Act, so your work will be safeguarded while you are in rehab in Ohio.
If you're a caregiver for children, elderly parents, or even pets, now is the time to make sure they're taken care of while you're gone. Request that your children or pets be cared for by family or friends, or look into temporary care possibilities. Knowing that the people you care about are in good hands while you're away will help you relax and allow you to focus on getting the help you need.
Tie Up Any Financial or Legal Loose Ends
If you have expenses that need to be paid while you're away, set up automatic payments or talk to someone you trust about making sure they're taken care of. You don't want to return home from rehab ready to face life only to face financial difficulties.
If required, notify the courts – either directly or through your attorney – that you will be attending rehab in Ohio, so they are aware you will be out of contact. Even if your rehab stay is understood orally, it's always a good idea to acquire a legal "OK" in writing.
Make Sure You Have the Essentials – And Only the Essentials
It can be tempting to bring everything that reminds you of home to rehab, but bringing only what you truly need will ensure that you stay within the confines of your recovery center's permitted items.
Sticking to the necessities can also help you avoid external distractions that could jeopardize your sobriety. While in rehab in Ohio, your primary attention should be on yourself and obtaining the finest treatment possible, so leave any "extras" at home; they'll be waiting for you when you return.
Enjoy the Company You Keep
Before attending drug rehab in Ohio, you may feel as if there are a million things you need to accomplish. Prior to departing, though, it's critical to take the time to appreciate the positive individuals in your life. Your loved ones will motivate you to make the most of the treatment you will receive and will reassure you in your decision to seek help.
It's okay if you have to be the one to reach out to them and tell them how much you care about them and how grateful you are to have them. Tell them why you're going to a drug or alcohol rehab center in Ohio and what improvements you anticipate seeing in yourself when you get out. This will make it easier for you to stay sober when you return.
Write a Letter or Keep A Journal
Write a letter to yourself or a loved one to check in with yourself and keep your thoughts engaged. The letter can include anything on your mind, from a list of goals you'd like to achieve in rehab to things you want to do when you leave. It could also be as basic as how you feel about the scenario as a whole.
You can also keep a personal notebook to keep track of how you're feeling each day and what's grown more or less challenging in the days leading up to treatment.
Take Time to Relax
Why not get a head start on preparing for rehab in Ohio? You're going to rehab to get on a fantastic path to taking care of yourself, so why not get a head start on preparing for treatment?
Consider something that soothes you. Is it a simple stroll around the block? Soaking in a hot tub? Do you have a favorite show that you'd like to watch? Dedicate the time to do whatever it takes to put you in a relaxed state of mind and allow you to start getting enthusiastic about this new chapter in your life. It's natural to feel anxious about entering treatment, but try to keep your thoughts as calm as possible in the days leading up to your departure.
Making the decision to get treatment for your drug or alcohol addiction is a huge step that will improve your life and the lives of those you care about. Recognize that you are making this decision to improve yourself and live a more fulfilling life. Preparing for rehab is the most effective method to ensure that you get the most out of your treatment and leave with the tools you need to stay healthy and sober.
How Long Does Detox Take?
Detoxing from drugs or alcohol entails removing the chemicals from the body and managing any withdrawal symptoms that may arise. It could take anywhere from a few days to several weeks to complete the process. The length of time it takes to detox is determined by several factors, including:
Which substance was abused

If multiple substances were abused

How often the user abused the substance

The presence of underlying co-occurring mental health conditions

The user's medical history

The user's age
Detox treatment programs are intended to help people through the withdrawal process. While the length of time it takes to detox from substances differs from person to person, most detox regimens last three, five, or seven days. Detox is the initial step in the recovery process from addiction, and it should not be mistaken for any subsequent therapy or rehab program.
How Much Does Alcohol Rehab in Ohio Cost?
Alcohol rehab in Ohio is not nearly as expensive as an alcohol addiction in the long term. Alcohol and drug users are more prone than sober people to skip work and change occupations, which has a negative influence on income. The cost of alcohol, legal concerns, health concerns, and lost work productivity all mount up over time.
The cost of rehabilitation is governed by a number of factors, including the level of care offered, the length of stay, and any medical requirements. The easiest way to find out how much our alcohol rehab in Ohio will cost is to speak with one of our addiction treatment specialists.
Our drug rehab in Ohio provides a safe, therapeutic environment for our clients and their families, with an emphasis on utilizing the Twelve Step Program. Our goals are to ensure our clients have the highest quality of substance abuse treatment services while providing a comfortable facility with the best physicians, psychiatrists, and licensed counselors.
Drug Rehab Staff at the
Recovery Institute of Ohio
Our addiction specialists are highly qualified clinicians and therapists who understand the challenges that come with addiction treatment. Many of our staff are also in long-term recovery and are passionate about supporting individuals struggling with substance and alcohol abuse. Each team member is fully committed to providing the best drug and alcohol treatment for all clients during their stay at our drug rehab in Ohio.
Are You Ready to Receive Help for Your Addiction?