Intensive Outpatient Therapy Ohio
Your path to outpatient recovery, treatment, improved health, and wellness.
The Recovery Institute of Ohio offers an intensive outpatient program (IOP) for those struggling with substance abuse. An intensive outpatient program is an addiction treatment program that is a part-time yet intensive recovery program designed to support school, work, and family. Through a wide variety of treatments, therapies, expert addiction professionals, psychiatrists, physicians, and licensed counselors, the Recovery Institute of Ohio provides patients with the tools they need to live in long-term recovery.
We recommend this treatment program for individuals who need a transitional level of care as they step down from residential treatment and those wanting to supplement their recovery. On average, this treatment program requires participation three to five days a week for at least three hours per day.
What is an Intensive Outpatient Program?

An intensive outpatient program (IOP) is an excellent treatment option for those transitioning from acute treatment to outpatient care. Our intensive outpatient therapy is designed to provide rigorous treatment while maintaining patient autonomy. Whereas our residential treatment program offers treatment 24 hours per day, our intensive outpatient treatment services happen throughout the week during set blocks of time.
Participants in intensive outpatient treatment often choose to live in either a sober living environment affiliated with their addiction treatment center, with friends or family supportive of their recovery, or even alone if adequate emotional support is available. Most IOPs are timed or structured to support patients with outside obligations such as work or school. Thus, it is common for intensive outpatient programs to be offered in the evenings or on weekends. Our intensive outpatient program curriculum is based on the individual needs of each person. IOP services include:
Medical services such as medication management and medication-assisted treatment

Individual therapy

Group therapy

Relapse prevention
Additional services provided at our IOP include:
Wellness center activities (stress management/recreational therapy)

Art and music therapy
Job readiness participation and internet job searches
Job applications/resumes and coaching for job interviews
Life skills development programs
Anger management/aggression control and domestic violence groups
12 step meeting list and schedules (AA, NA, etc.)
Employment phase (treatment schedule is adjusted for clients who work)
Housing assistance (if needed)

Random UA/breathalyzer tests

Case management for legal, medical, education, employment, transportation and more
What are the Benefits of an Intensive Outpatient Therapy Program?

The effectiveness of intensive outpatient treatment has been fully established through years of research and experience. Compared to acute care and conventional outpatient treatment, IOP offers many benefits:
Balanced Approach to Treatment:

 Intensive outpatient programs offer a balance between outpatient treatment autonomy and residential addiction treatment rigor. IOPs also cost less than acute treatment and provide higher levels of care than conventional outpatient treatment programs.

Access to Medical Services:

 IOPs include frequent access to expert health professionals, clinicians, and nursing personnel that conduct ongoing health needs evaluations and medication management during intensive outpatient treatment programs.

Valuable Therapeutic and Educational Opportunities:

 With more infrequent clinical hours than residential treatment or partial hospitalization programs, IOPs provide concentrated services that enable patients to make meaningful and sustainable developments over a comparatively short period.
Our intensive outpatient program can be extremely beneficial for those who seek recovery from substance abuse disorders and/or mental health problems. Through our IOP, we strive to provide a safe, supportive environment, and a wide variety of professional services, activities, and experiences that will empower patients during their recovery journey.
Are You a Good Candidate for an Intensive Outpatient Program?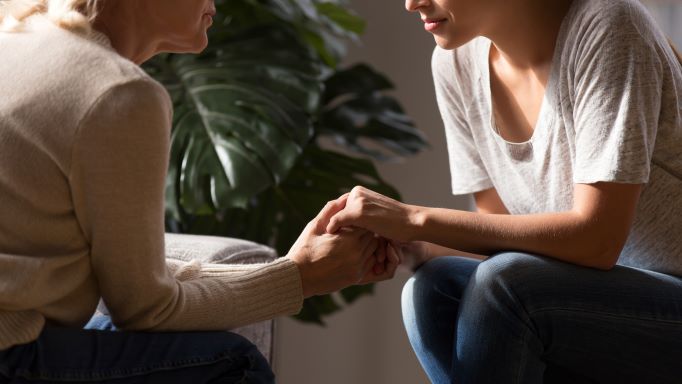 Intensive outpatients programs can offer assistance for a wide variety of diseases. Additionally, patients that participate in intensive outpatient programs can come from many treatment backgrounds. Most patients that attend IOP transition from acute care, while others may do fine with intensive outpatient treatment as their initial treatment stage.
A good candidate for intensive outpatient treatment in should have:
Completed a residential or partial hospitalization treatment program

Acquired sufficient coping skills 

Shown they are ready to actively participate in their tailored recovery program

A long-term support system at home or in their community
For some people, IOP is the first active step taken toward outpatient treatment. However, those transitioning from acute care have acquired invaluable skills that can be put to use in a safe, supportive environment that still allows for regular therapeutic engagements. Additional reasons for entering an intensive outpatient treatment program include:
You endure a less severe addiction:

 Your addiction is less severe or appropriately managed and does not demand meticulous, multidisciplinary care. Those at risk of experiencing withdrawal symptoms are a better fit for inpatient or residential treatment. 

You're leveraging this treatment program as part of your continued recovery plan:

 Those who have finished medical detox and residential treatment programs often enroll in outpatient programs as a continued source of professional addiction treatment help.

Your most significant needs are emotional support and community reintegration:

 Those who have a thorough comprehension of addiction and its connotations may seek more motivational help from a community close to home. Those in the beginning stages of recovery are usually anxious to reintegrate back into their communities; with IOPs, they can make a mindful transition with people also in recovery from substance use.

You cannot commit to inpatient treatment care:

 Work, school, and other obligations seldom prevent patients from engaging in residential or other acute care programs. For some, it's the cost of residential treatment that may be restrictive. Those who cannot participate in residential treatment care can enter an intensive outpatient program to begin their recovery.
Are Intensive Outpatient Programs Effective for Recovery?
Intensive outpatient programs are known to be highly effective for individuals struggling with drug or alcohol abuse. However, individuals with co-occurring disorders or severe addictions may be a better fit for inpatient treatment programs. Addiction specialists at Drug Rehab Ohio can help determine which treatment program is the ideal fit for you or your loved one.
IOPs are also known to be beneficial for individuals transitioning from inpatient treatment programs or partial hospitalization programs. While attending intensive outpatient program, patients receive the same individual and group therapy sessions as inpatient programs while slowly transitioning back to their everyday lives. 
What is a Typical Day Like in an IOP?
Our intensive outpatient program starts with a needs assessment where an addiction treatment specialist from our team puts together an individualized treatment plan tailored around your recovery goals. Following this, participants will meet for treatment three to five days a week for at least three hours per day. The duration spent in treatment can be adjusted based on progress and medical necessities.
While participating in our IOP, clients attend a variety of counseling sessions. Each week, time is divided between group therapy, individual therapy, and family therapy. Expertly trained licensed therapists or group facilitators lead all therapy sessions. Supplementary IOP services offered as a part of our IOP include:
Relapse prevention

Nutrition and life skills education

Medication education

Meditation and yoga

Stress management
Each treatment plan is tailored around the strengths, weaknesses, and goals of each client. During this program is the time to address any challenges that can interfere with lasting sobriety, such as poor coping skills, underlying illnesses, unresolved trauma, or family conflict.
How Long am I Required to Stay in an Intensive Outpatient Therapy Program?
There is no set amount of time required to stay in an intensive outpatient program, though participants typically stay around 10-12 weeks on average. Studies show that individuals who stay in treatment longer have better outcomes; therefore, the more time you can allocate to recovery, the better.
The nice thing about our intensive outpatient therapy program is that it's flexible and accommodating. At the Recovery Institute of Ohio, we want to see our clients live their lives, so we encourage them to take on some responsibility, whether that be helping out around the house, working part-time, or volunteering. This way, they can slowly reintegrate into the community while having structure, support, and relapse prevention tools to fall back on.
In short, our outpatient treatment program is not meant to complicate your life. The goal behind this level of care is to help you transition back into everyday life with the tools you need to live peacefully and productively without drugs and alcohol.
How Does an Intensive Outpatient Treatment Program Differ from Other Programs?
Our intensive outpatient treatment program is a type of substance abuse treatment where clients visit our treatment facility several hours per day, three to five days a week. It's more intensive than our standard outpatient program because clients spend more time in therapy and other treatment services such as medication education, meditation, yoga, nutrition education, life skills education, relapse prevention and more. But unlike residential treatment, clients are not required to live at our treatment center.
Alcohol Rehab Centers and Drug Rehab Centers
Choosing the right addiction treatment program is an important step towards recovery. Each treatment program offered at Drug Rehab Ohio has the same underlying goal of helping patients to live a life of sobriety but take different paths to accomplish this.
The best place to start is by identifying your expectations of what you plan to gain from addiction treatment rehabilitation and creating a plan that is right for you. Before deciding what program to attend, it can be beneficial to speak to an addiction treatment specialist to determine which program is the right fit for you.
Are You Ready to Start a Better Way of Life?

Start your recovery today with Recovery Institute of Ohio
Recovery Institute of Ohio Treatment Programs
Today is a Great Day
to Be Clean and Sober.
"*" indicates required fields