Jessica Kitchin
Clinical Program Manager/Primary Therapist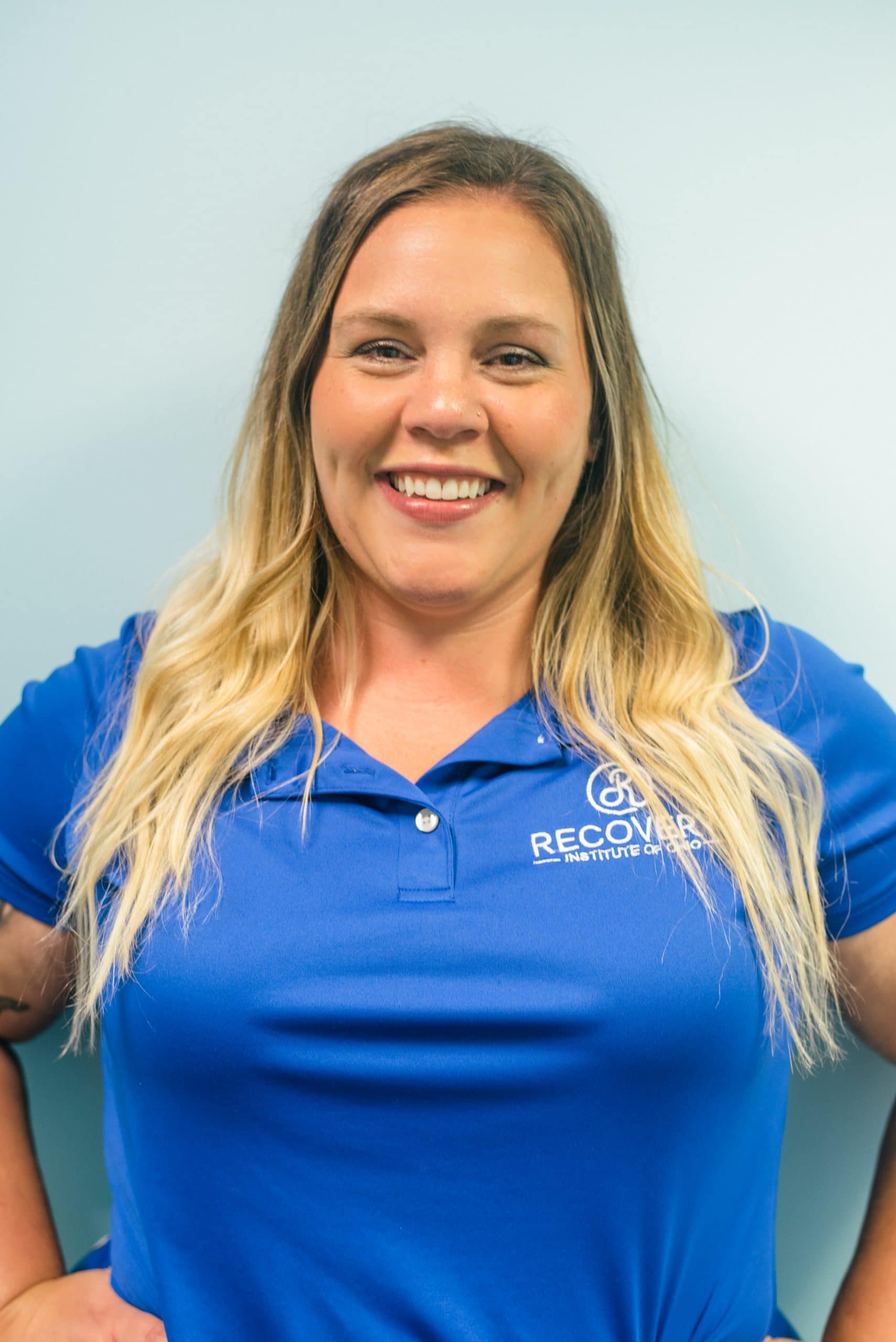 Jessica Kitchin
Clinical Program Manager/Primary Therapist
My name is Jessica Kitchin and I am currently the Clinical Program Manager/Primary Therapist at Recovery Institute of Ohio. In August of 2018, I graduated with my Master's Degree in Addiction Counseling. I also have a Bachelor's Degree in Education. Obtaining these degrees and progressing in my life was always part of my plan as a child; however when I started drinking regularly by the age of 12 and using drugs at the age of 16, I didn't think my life was going to end up the way it has.
Even though I attended college for education, I found myself drinking and heavily using drugs, until I dropped out with one semester left. My addiction completely controlled my life.
It was at this point I lost everything and started my criminal career. I was in and out of jail for 2 years, never being able to stay sober in between stays. I was finally sentenced to 13 months in the county jail a week before my daughter's first birthday (11/7/2014) and 9 months pregnant with my son when reality set in. I was at my rock bottom and did not think I would ever get to that point. I was sent to inpatient treatment for 72 days, where I graduated with my Bachelor's degree and I had my son. I was able to keep him for 6 weeks until I had to finish the rest of my sentence in jail. When I returned to jail after treatment, I had learned so much but still did not feel like I was completely ready to be sober. During the rest of my 6 months, I studied A.A. and N.A., went to church, cut out bad relationships, and finally realized I wanted to change my life to be there for my children. Upon my release, I obtained a job within the first month, signed up for my master's degree within 2 months, and got custody of my children back within 7 months. I was scared but I knew going backwards was not an option. The fellowship I had created with a few of my closest friends still to this day was in jail. While hitting rock bottom is different for everyone, the fellowship does work. I want to instill my positive energy in everyone I meet and knew if I could share my experience of hope and strength, I might just be able to save the next suffering addict. Little do my clients know, they help me stay sober each and every day. They are a reminder of how great sobriety is in my life and that I can achieve anything I set my mind to.
The best part of my job is knowing that we are creating a safe, healthy, nonjudgmental environment where people can come and better their lives. There is nothing more satisfying than helping others learn to live again and piece their lives back together as they become strong, productive members of society.
Together, we can bring families back together and promote healing and wellbeing.

Start your recovery today with Recovery Institute of Ohio
Recovery Institute of Ohio Treatment Programs
What Is Drug Rehab? A look at a typical day inside a drug rehabilitation center.Get The Help You NeedA drug rehab center is a facility that specializes in the treatment of substance abuse. A drug rehab can offer various treatment options including inpatient and...