Brittany Jade
Community Outreach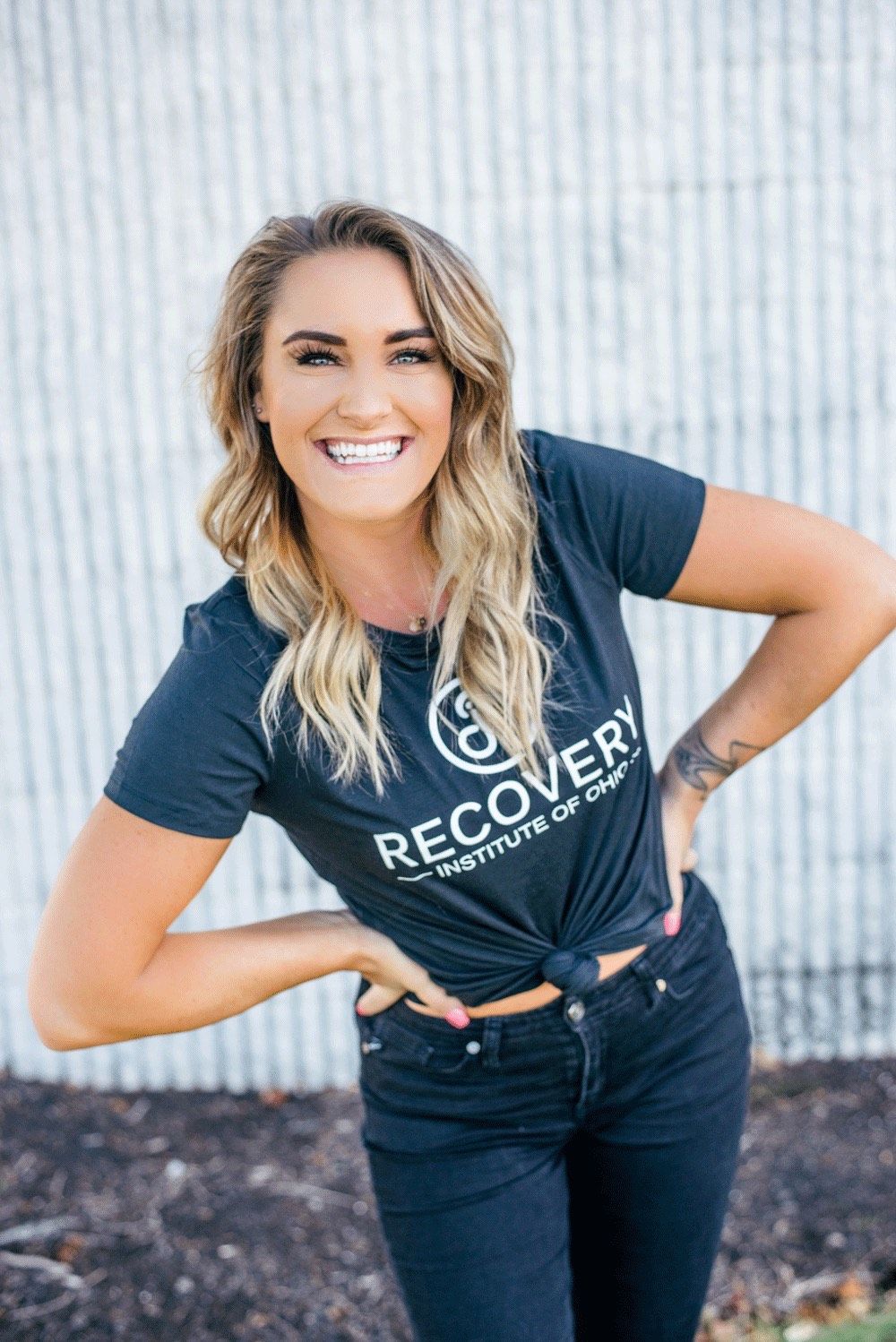 Brittany Jade
Community Outreach
Born & raised in Eau Claire, Wisconsin, Brittany grew up in a loving family even as her father was an alcoholic. She was always a social butterfly and could make friends with anyone. At the young age of 13, Brittany took her first sip of alcohol. Her dreams of one day being an Olympic gymnast soon fell short as partying became more important.
After graduating high school, she moved to Minneapolis, MN to attend Cosmetology school at the Aveda Institute.
Shortly after moving, she experienced an extreme breakup with her boyfriend and her mental health took a turn for the worse. Her drinking escalated to an extreme and she began experimenting with other drugs which lead to multiple hospitalizations.
At 19 years old, she went into treatment for the first time. A few months later, she went back again to treatment but the second time. After completing treatment, she moved into a sober living facility in San Diego, CA where she met the man she soon later would call her husband. They got married & started a family. She had her daughter, Violet and instantly took to her role as a mother. She was the happiest she has ever been & was able to stay sober for 3 years.
In 2016, they found out they were pregnant again & the reality of going from a mother of 1 to a mother of 3 quickly set in. With no help, she soon turned back to alcohol to help cope with the stress. Brittany was a full time SAHM but also managed to start up on a Photography business on the side.
By 2018, the drinking was at an every night pace. By 2019, her marriage starting going down hill. The stress of trying to be the perfect mother & the perfect housewife was at an all time high and the only way she knew at the time to deal with that stress was to numb it away with alcohol. Her & her husband end up filing for divorce and shorty after it is very clear that she needs to quit drinking. She tried for months to quit on her own but just couldn't get it.
On 11/13/19, she loses all physical & legal custody of her 3 children. The next day she checked herself into a detox facility where her BAC was a .457. For the next few months, she struggles on & off with sobriety & relapse. In January of 2020 she wound up in the hospital because her alcohol withdrawals had sent her into a full blown psychosis. In February of 2020, she ends up getting arrested, a restraining order is placed on her & she became homeless. After weeks of using heavy drugs & drinking daily, finally on 2/9/20, God picked her up in a way she couldn't do for herself & she got sober.
Since getting sober she has made it a mission to take back her life. After putting her recovery first, taking control of her mental health & getting custody of her kids back, she started sharing her story. What started as a mission to hold herself accountable, turned into so much more. Today she inspires millions of people all over the world on social media & proves that hope is real, change is possible & that we do recover.
Today is a Great Day
to Be Clean and Sober.