Jessica Nixon
Clinical Director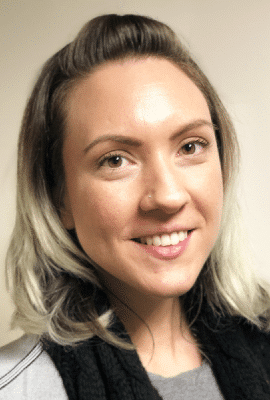 Jessica Nixon
Clinical Director
Jessica is a knowledgeable professional with a caring approach to the field of addiction treatment having over 8 years of experience working in various capacities. She is licensed with the Florida Board of Clinical Social Work, Marriage & Family Therapy and Mental Health Counseling as a Licensed Mental Health Counselor (LMHC) and has obtained NCC status through the National Board for Certified Counselors. She received her Bachelor of Art in Psychology from Florida Atlantic University in 2009 and her Master of Science in Mental Health Counseling in 2014 from Nova Southeastern University.
Early in 2015, Jessica became a Certified Addictions Professional (CAP) with international reciprocity (ICADC).
Having completed her internal practicum serving individuals with mental health issues in a hospital setting, Jessica also has experience with crisis stabilization and aggression control techniques. She has studied several other topics in the field of psychology such as developmental, social, cognitive, and abnormal psychology as well as topics in women's studies, children's mental health, and cultural competence. Jessica's areas of specialty include substance use disorders and other co-occurring disorders. She believes in a holistic approach to health integrating all aspects of the individual in their treatment; mind, body and spirit. For this reason, Jessica believes that a client-centered approach to addiction treatment is paramount to providing individualized treatment to each client. This modality centers on educating individuals about their own addiction and how to effectively combat its negative effects. Jessica strives to enrich the lives of individuals with mental health and substance abuse issues. She is committed to working with addicts and their families in an effort to ensure that each individual affected by addiction has a strong understanding of the disease and how to establish long-term recovery.
Today is a Great Day
to Be Clean and Sober.