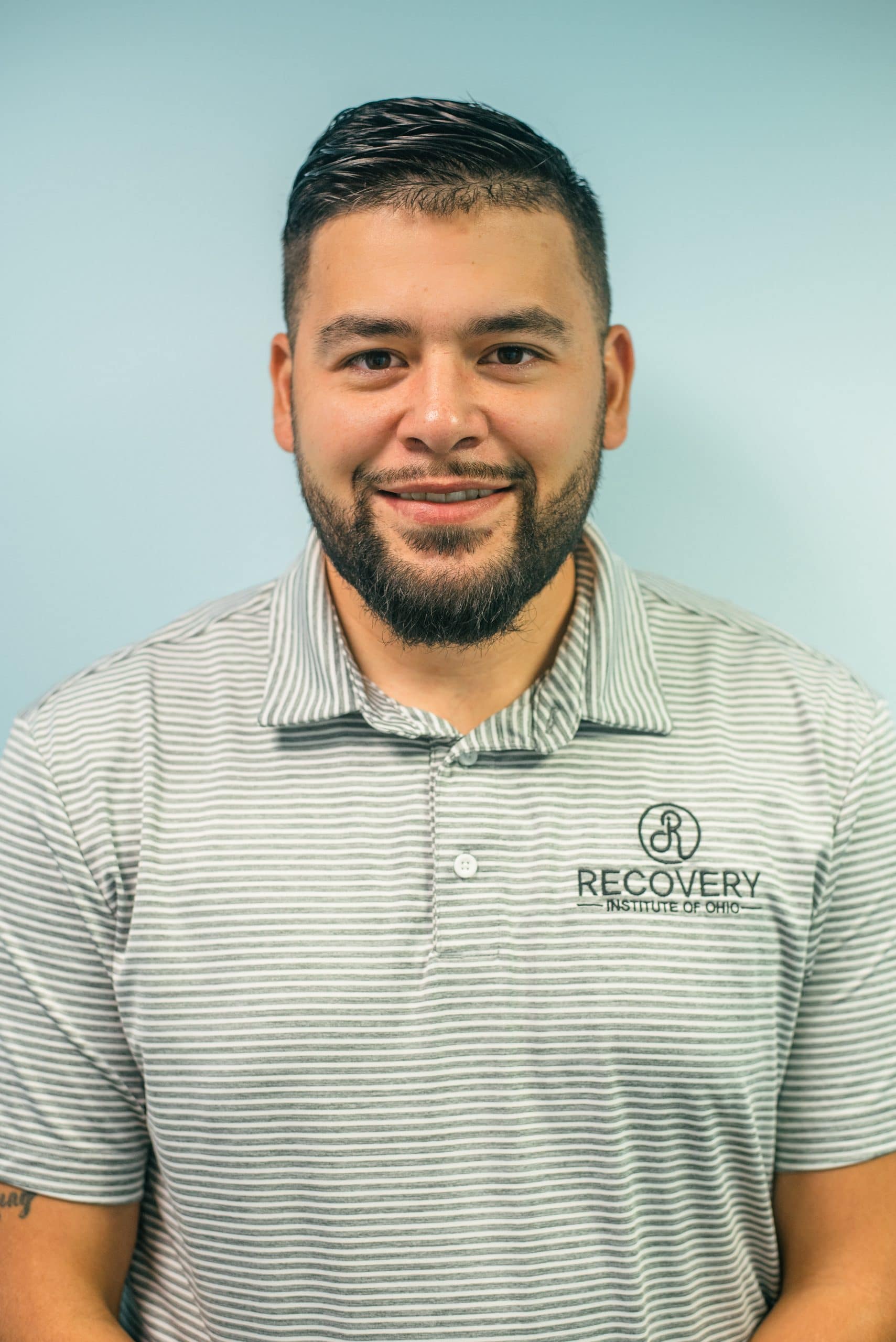 Cory Delgado
Admissions
On 8/23/2020 Cory celebrated 3 years of recovery. Cory was born in Ft Pierce Florida and moved to Fremont Ohio at the age of two. Cory grew up in a loving and supporting family who wanted nothing but the best for him. At an early age Cory gravitated towards his older brother and cousins, who were already experimenting with drugs and alcohol. He would occasionally join them in using substances.
Cory has dedicated his life to helping people realize that no matter how far down you have gone, with some hard work and dedication, you can pick yourself up and live a happy, healthy life. Today Cory has two beautiful daughters and he gets to be a father, a son, and a friend and a significant other. Cory is very open about his recovery, and is passionate about spreading a message of hope, and doing whatever he can to help someone see the light at the end of the tunnel.Cory has been working in the field since 2018 and is currently the Director of Admissions at Recovery Institute Of Ohio.
Cory acceled in the military, but his use of alcohol went with him. In 2012 Cory was discharged from the Army, a direct result from his drinking. When he returned home his drinking and drug use only progressed. In 2015 Cory was charged with drug related charges and was sentenced to prison. It was in prison that he decided he needed to change his way of not only living, but his entire mindset. Upon his release from prison, Cory started to work a program of recovery.
Cory could tell that he had an addictive personality and if he had any hope of living a healthy lifestyle,he needed to get away from his hometown and start his own life. At 18 he joined the Army and was stationed in Tacoma Washington.

Start your recovery today with Recovery Institute of Ohio
Recovery Institute of Ohio Treatment Programs
What Is Drug Rehab? A look at a typical day inside a drug rehabilitation center.Get The Help You NeedA drug rehab center is a facility that specializes in the treatment of substance abuse. A drug rehab can offer various treatment options including inpatient and...